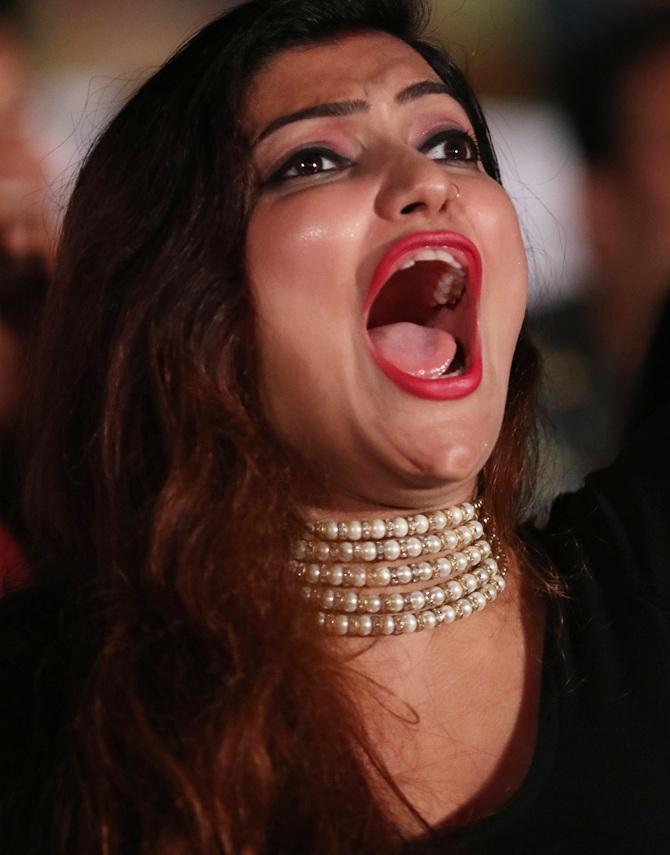 A fan reacts during the IPL opening ceremony in Kolkata on Tuesday night. Photograph: BCCI
The opening ceremony of the Indian Premier League's eighth edition turned out to be a starry affair.
Heavy rain failed to dampen the spirit of Kolkata as a dazzling Bollywood-awards style opening ceremony kick-started the gala cricket show.
The cine stars enthralled thousands of drenched fans.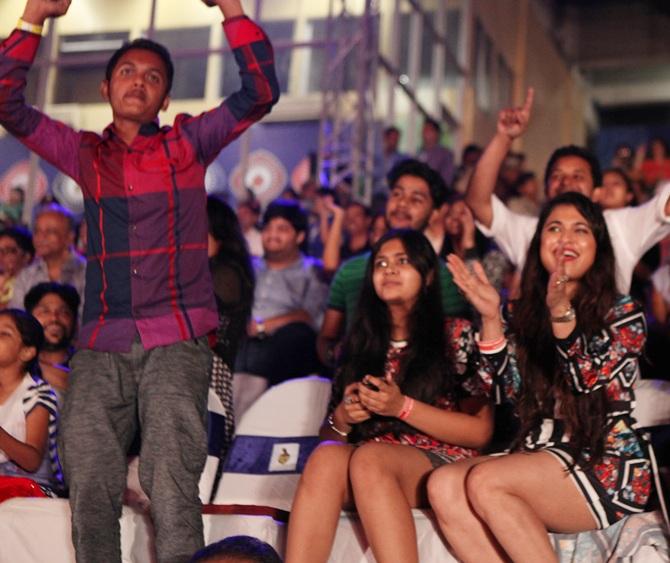 Fans cheer their stars during the IPL opening ceremony. Photograph: BCCI
Attention now turns to the real action: Wednesday's official opener between Kolkata Knight Riders and Mumbai Indians.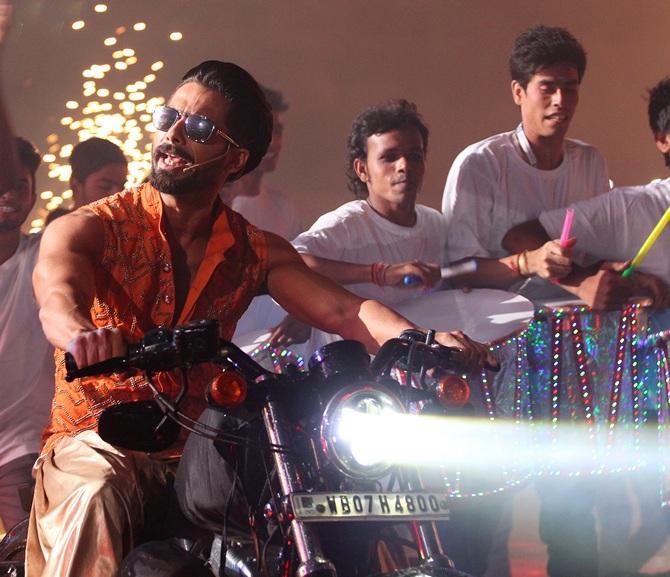 Actor Shahid Kapoor performs during IPL opening ceremony. Photograph: BCCI
Rain caused almost an hour's delay, but it will take more than wet weather to prevent fans from getting into a jubilant mood.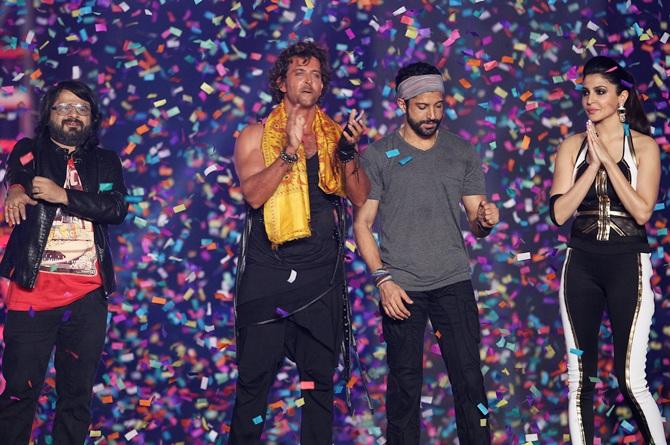 From left, Pritam, Hrithik Roshan, Farhan Akhtar and Anushka Sharma. Photograph: BCCI
With Bollywood stars like Hrithik Roshan, Shahid Kapoor, Anushka Sharma, Saif Al Khan and Farhan Akhtar, at times, one could have mistaken the opening ceremony for a film awards night.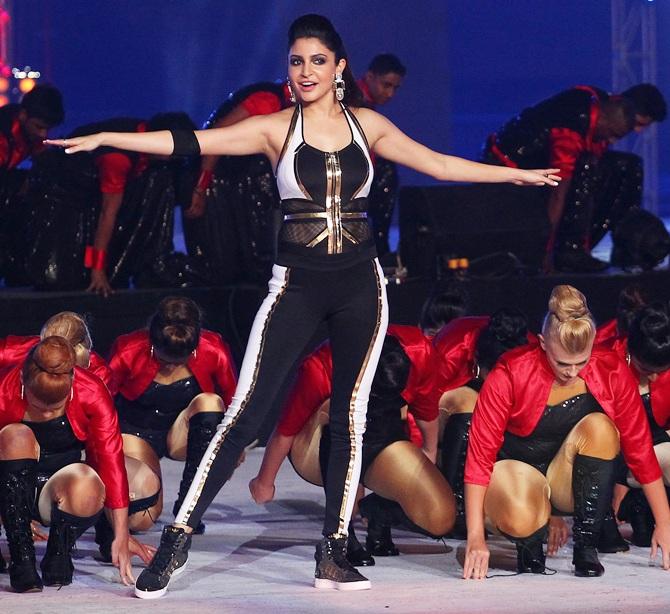 Actress Anushka Sharma performs. Photograph: BCCI
Actress Anushka Sharma, girlfriend of Royal Challengers Bangalore captain Virat Kohli, delighted the Salt Lake stadium audience with her performance.