Brabourne Stadium, the long-standing Test venue in Mumbai before the construction of the Wankhede Stadium, will play host to the Indian Premier League after a gap of three seasons when holders Mumbai Indians clash with Chennai Super Kings in the Eliminator match, on Wednesday.
- PHOTOS: How Nita Ambani celebrated MI's stunning win

Brabourne, owned by the Cricket Club of India, was the home venue of Mumbai Indians and hosted all their seven home games in 2010 when Wankhede was unavailable as it was being revamped for the 2011 World Cup matches.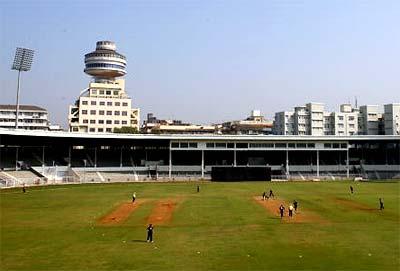 Mumbai Indians had made the Brabourne, a veritable fortress then -- similar to the way they made the Wankhede last year -- as they won six out of seven games there, the only loss coming against Royal Challengers Bangalore.

But Mumbai had another venue to host IPL games then, the D Y Patil Sports Academy in neighbouring Navi Mumbai, which not only hosted the opening game between 2009 winners Deccan Chargers and Kolkata Knight Riders on March 12 but also all the four knock out games - including the April 25 final between Mumbai Indians and Chennai Super Kings.

While Brabourne has not hosted an IPL game since 2010, the now-defunct Pune Warriors' home venue was the DY Patil in 2011 as their own home ground was under construction on the outskirts of Pune.

Brabourne was not allotted any IPL game this year too as per the original schedule drawn up by the Board of Control for Cricket in India before the Eliminator was offered to them after the rescheduling of the play-off games.
Image: A general view of the Brabourne stadium in Mumbai.
Photograph: Julian Herbert/Getty Images