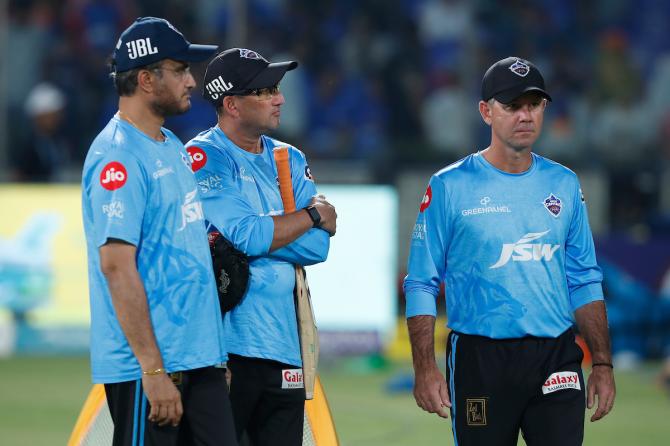 The Delhi Capitals have gotten their season off to a disastrous start. Still looking for their elusive Indian Premier League trophy, the Capitals remain winless, having fallen to four straight losses.
The Capitals are next set to take on hosts Royal Challengers Bangalore at the M. Chinnaswamy Stadium in Bengaluru on Saturday.
Speaking ahead of the game, Delhi Capitals' Assistant Coach Ajit Agarkar said, "Hopefully, we are getting a bit closer to a victory. A couple of deliveries could've gone either way in our last match.
"We've not played as well as we can. We know the quality that this team has. Unfortunately, our execution hasn't been ideal."
The Assistant Coach further added, "It's in our hands to turn it around. We've got another opportunity in our next match. If we play our best cricket then that should be enough to get us some points. We are trying to help the players rectify their mistakes and also keep the group together as much as possible."
Agarkar expressed that the Delhi Capitals players will focus on what they can do when they take on RCB.
"Royal Challengers Bangalore are a good team. They made the playoffs last time as well. But we'll focus on what we can do as Delhi Capitals. We know that we can certainly defeat anyone on the day and that is what we'll try to do," signed off Agarkar.
The IPL match between Royal Challengers Bangalore and Delhi Capitals will begin at 3:30 PM IST.