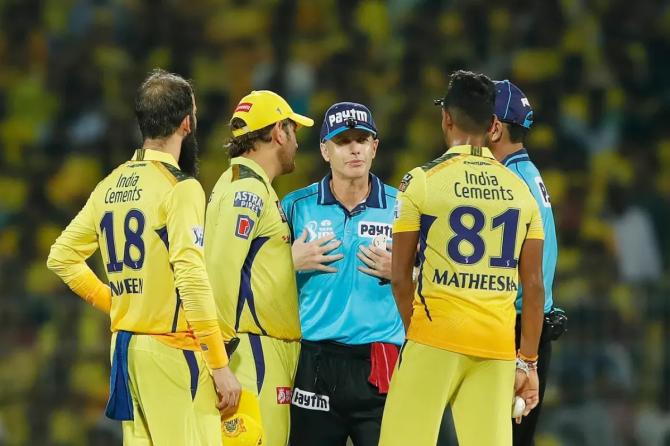 Mahendra Singh Dhoni showcased his astute decision-making on the field, earning praise from numerous experts in the commentary box. However, one specific incident displeased Sunil Gavaskar who had sought Dhoni's autograph the other day.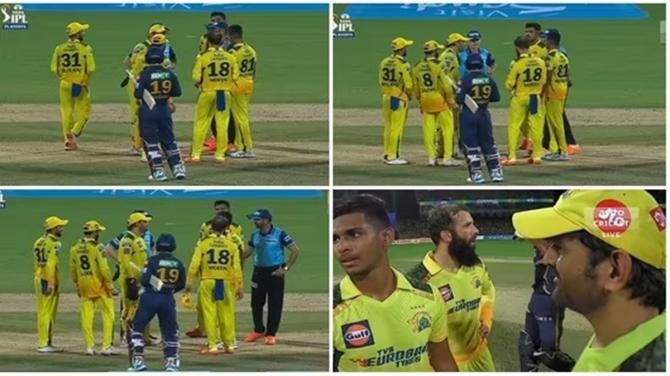 The incident unfolded just before the 15th over of Gujarat Titans' chase. Dhoni was engaged in a discussion with the umpires.
Initially, the situation appeared vague, but it was later revealed by several observers that it was a deliberate tactic employed by the CSK captain to waste time.
Matheesha Pathirana was preparing to deliver his second over, but the umpire denied him permission to bowl, citing his absence from the field for an insufficient duration.
Recognising the situation, the tactful Dhoni, known for his strategic prowess, shrewdly engaged the umpires in discussion, while other CSK players gathered around the officials.
Dhoni intentionally delayed the game for nearly four minutes until the required time had elapsed, after which Pathirana was granted permission to resume bowling.
Reacting to the incident, Gavaskar on-air noted: 'You accept the umpire's decision. Even if the umpire gets it wrong sometimes in high-pressure situations.'
Pathirana, undeterred by the earlier disruption, showcased his skill and resilience by completing his quota of overs. He made a significant impact by claiming two crucial wickets and conceding 37 runs.