Defending champions Mumbai Indians head coach John Wright on Wednesday said that captain Rohit Sharma will not play in the Champions League T20 tournament.

Sharma sustained a fracture in the middle finger during the second One-Day International against England at Cardiff and missed the rest of the limited overs series after that.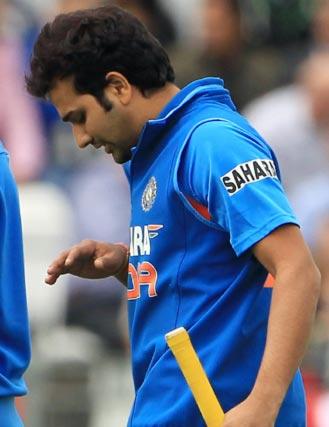 "Rohit Sharma will not be playing in this tournament. We thought as long as possible. We will find who will lead the side in next 24 hours," Wright said in Raipur.
- Should Shastri continue till the World Cup? Tell us!

"We have players who had done good before and were successful. We expect performance from every player," he said.

Opener Sharma has been one of the most important players in the Mumbai Indians squad over the last few years and played a big role in taking Mumbai to the CLT20 title last year.

The team will take on Pakistan's Lahore Lions in the first qualifier match on September 13 at the Shaheed Veer Narayan Singh Stadium in Ranchi.

"It's bit early to say how ground and weather condition will help the team as it is playing for the first time here. We are confident that the players will soon acclimatise with the condition and will play some good matches. We are desperate to make it to the next stage of the competition," he said.

On being asked about game-changers in their side, he said, "We can not single out a player as a key performer. We are banking on every players and expect performance from everyone."
Image: Rohit Sharma
Photograph: Matthew Lewis/Getty Images