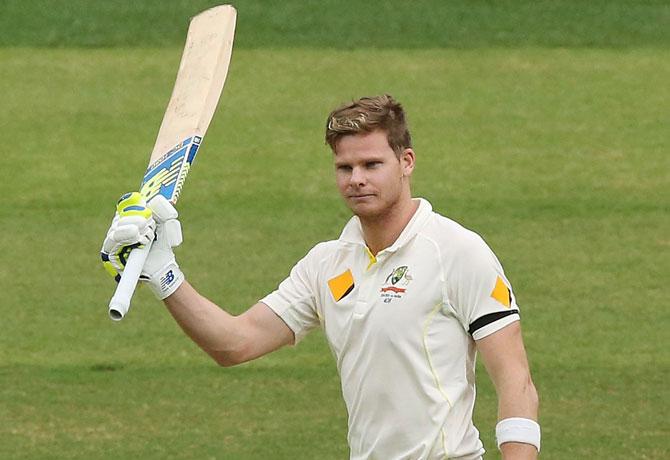 Steve Smith of Australia celebrates making 150 runs during day two of the First Test against India at Adelaide Oval. Photograph: Michael Dodge/Getty Images
Former Australia captain Greg Chappell feels that Steven Smith is a worthy candidate to lead the national cricket team but adds he is not the only choice
if Michael Clarke decides to step down some day.
With Clarke's hamstring injuries raising doubts over his short and long-term future, Smith's name is doing the rounds to succeed him but Chappell opined that David Warner and Mitchell Marsh cannot be counted out.
"I think Steve is one of a number who could do it," Chappell, who was recently appointed Cricket Australia's national talent manager, was quoted as saying by The Advertiser.
"I'm a great fan of David Warner, I think David could do the job and looking forward you've got fellas like Mitchell Marsh coming into the side, who is also a proven leader," he added.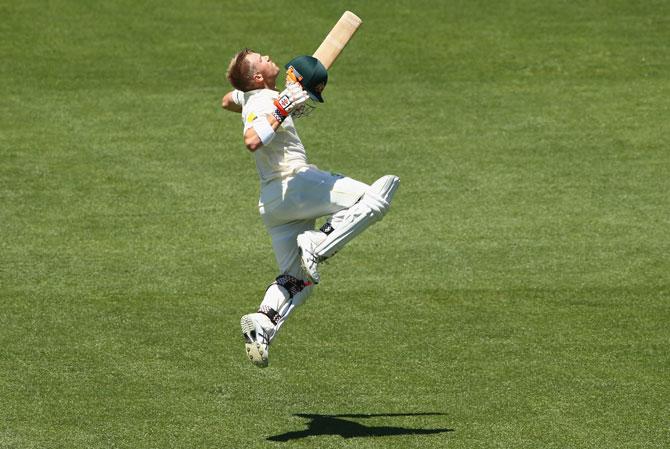 David Warner of Australia celebrates after reaching his century against India on Day 1 of the First Test at Adelaide Oval. Photograph: Robert Cianflone/Getty Images
Warner, who once again impressed one and all with his 145 on the opening day of the ongoing first Test against India in Adelaide, came in for special praise from Chappell.
"He's captained Australia at the youth level and captained Australia at a successful World Cup at youth level so he's got some leadership skills.
"When the time comes I'm sure whoever gets will do a good job," he said.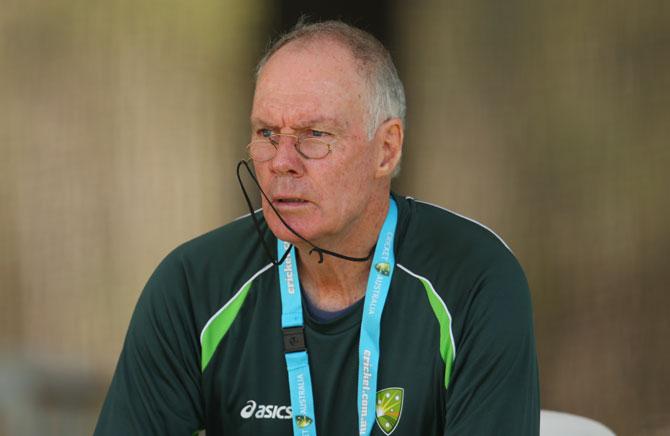 Former Australia captain Greg Chappell. Photograph: Scott Barbour/Getty Images
Chappell also said that critics and fans should be patient in Australia getting another leg-spinner after the great Shane Warne.
"The thing to remember is when you have got someone like Shane Warne, that's an aberration," he said.
"The rest of the time is what it is really like - looking for somebody who has got that sort of skill.
"If you look back through 130 years of Test cricket, Australia has probably had half a dozen good leg-spinners in that time.
"It is rarity when you've got one so you should enjoy it while they are there because they are hard to find," he said.