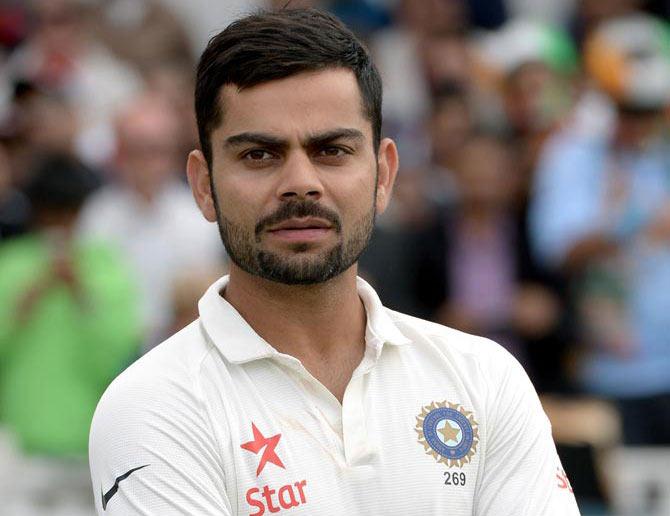 India's stand-in captain Virat Kohli. Photograph: Gareth Copley/Getty Images
Former Australia captain Ian Chappell feels India Test skipper Mahendra Singh Dhoni has passed his use-by-date and it's the perfect time to make Virat
Kohli a full-time leader for the longest version of the game.
India's stand-in skipper, Kohli scored centuries in both the innings and led a bold run chase on the final day to put his team within touching distance of winning the first Test before a batting collapse led to a 48-run defeat for the visitors in Adelaide.
"Kohli's performance over three and a half days must have tempted the selectors into thinking now is the right time to elevate him to full-time Test captaincy.
"There's no doubt that MS Dhoni has passed his use-by-date as a Test captain, and this seems the perfect time to enact the changeover," Chappell wrote in his column for ESPNcricinfo.
'Kohli's innings issued a strong challenge to his own team'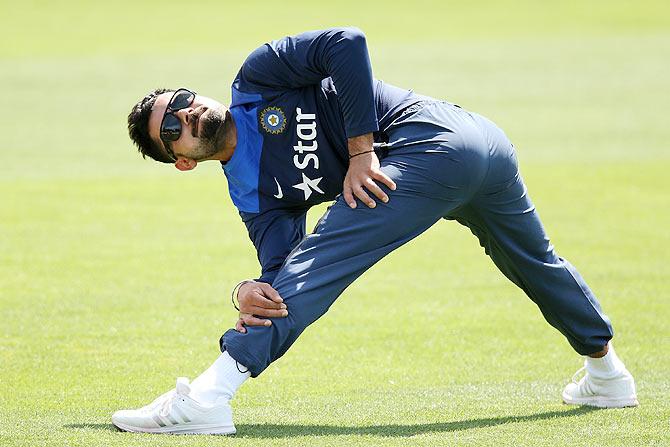 Virat Kohli stretches during a training session. Photograph: Morne de Klerk/Getty Images
Kohli, India's stand-in captain but potential full-time leader, countered with an innings marked by plenty of physical courage, producing a glittering array of shots after receiving a fearful blow to the head.
"Kohli's innings issued a strong challenge to his own team and sent a simple but forceful message to his opponents: we will not be brushed aside as easily as the last time we were in Australia," he wrote.
However, the 71-year-old, who captained Australia between 1971 and 1975, said Kohli's inability to keep his emotions in check during an altercation on the fourth day of the match has raised some concerns.
"The one issue that has always clouded the future of Kohli as a captain raised its ugly head in Adelaide when his emotions got the better of him as a second on-field altercation erupted," Chappell wrote.
'Kohli has indicated he'll be buoyed by the leadership duties'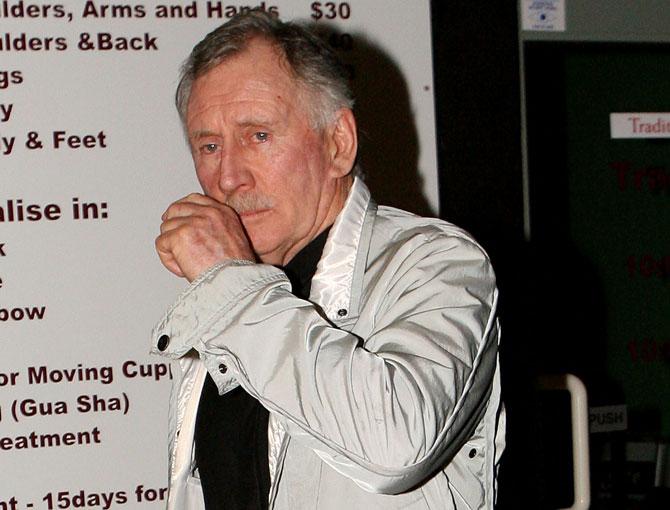 Former Australian captain Ian Chappell. Photograph: Robert Prezioso/Getty Images
Whereas in the first outbreak of hostilities Kohli remained calm and acted wisely in soothing some of his agitated team-mates, this time his frustration boiled over. He inflamed a debate that started with Rohit Sharma querying Smith's method of kicking his offspinners, and then refused to be placated by the umpires' attempts to get the game back on to an even keel.
"This is a young Indian side, full of potential and the desire to establish its competitive credentials. As a player, Kohli has indicated he'll be buoyed by the leadership duties, not weighed down by them.
"However, his petulance on day four raised doubts about his ability to provide the calm, thoughtful presence that could mould the team's potential into a combative winner."