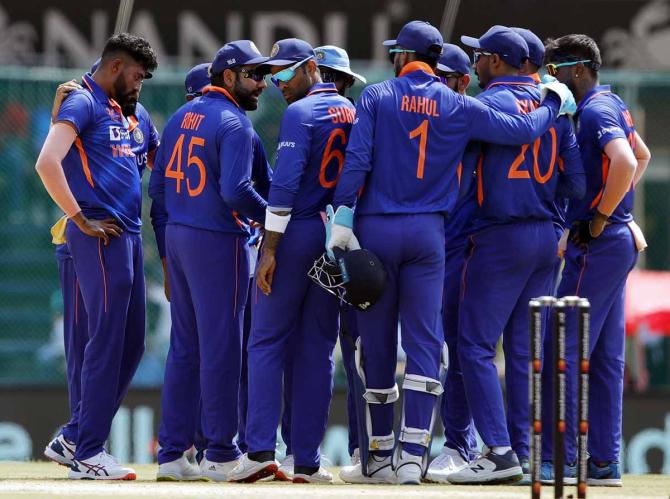 The series loss against Australia has exposed chinks in India's ODI team, with six months to go for the ODI World Cup.
Australia staged a super comeback after losing the first match by winning back to back ODIs to clinch the series 2-1.
This was India's first loss in an ODI series at home in four years; their previous defeat also coming against Australia in 2019.
Batting continues to be a major worry for the Indians. Except for K L Rahul (116 runs) none of the other batters could score 100 or more runs in the three match series.
Clearly, time is running out for the Indians as far as the World Cup is concerned with not many ODIs to be played in the next six months.
India will play a three-match ODI series in the West Indies in July-August and the 2023 Asia Cup, which could be held if the BCCI and Pakistan Cricket Board resolve their issues, followed by another three-match ODI series at home against Australia.
The Indian players will next get into T20 mode as they feature in the IPL 2023 and some of them will then take part in the World Test Championship final.
As proved in the Australia series, batting and bowling in 50 overs as compared to T20 cricket requires a completely different skillset.
India will need to identify their core group of players and use the remaining ODIs to prepare their team for the World Cup, which they last won in 2011.
They are likely go into the World Cup without some dependable stars. Rishabh Pant has already been ruled out while Jasprit Bumrah and Shreyas Iyer are doubtful after suffering long-term injuries.
If you remember the 2019 World Cup, the team selection became a huge controversy. Ambati Rayudu was in the running for a middle order slot before Vijay Shankar surprisingly took that place in the World Cup team. Shankar failed, making way for Dinesh Karthik midway through the tournament.
A batting collapse resulted in India's defeat in the World Cup semi-final against New Zealand as they failed to chase down 240.
India are once again at the crossroads, with the team again searching for middle order options ahead of the World Cup.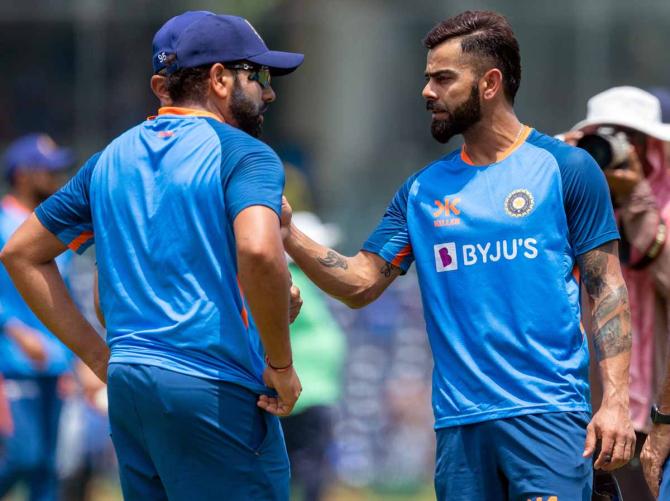 If veterans Rohit Sharma and Virat Kohli don't get runs, then the rest of the batters also succumb under pressure.
Young Shubman Gill got a reality check as he came undone against Australia's world class bowling line-up, twice falling to left-arm pacer Mitchell Starc.
Suryakumar Yadav hasn't been able to replicate his T20 form in ODI cricket. He fell for ducks in three successive innings in the ODI series against Australia. In fact, he hasn't registered a single half-century in his last 15 innings.
With Shreyas likely to be unavailable for the next few months because of a back injury, it remains to be seen if India persist with Suryakumar or give someone like Sanju Samson a chance.
It is clear that whoever gets the nod should play the remaining ODIs ahead of the World Cup.
Samson can also play the role of wicket-keeper and is capable of hitting boundaries in the end overs. His inclusion could allow Rahul, the current wicket-keeper, to play as a specialist middle order batter.
Rahul enjoyed a good run in 50 overs cricket with three fifties in his last 10 innings.
India will need all-rounders Hardik Pandya and Ravindra Jadeja to make a difference with the bat. If Hardik and Jadeja can maximise the final 10 overs while batting first or play a quickfire cameo in run chases, then India will win most ODIs than not.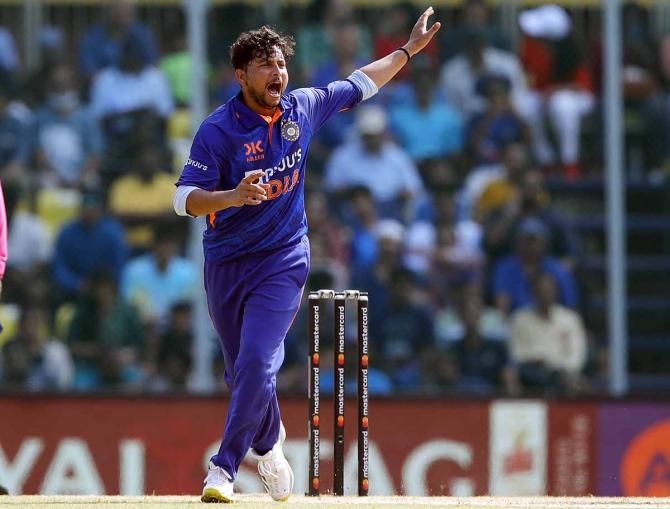 The spin department also needs a rethink after the spinners failed to make an impression against Australia.
Jadeja managed just two wickets in three games even though he had an economy rate of 4.2. Left-arm wrist spinner Kuldeep Yadav was the best bowler for India with four wickets in the series, including 3/56 in the third ODI, but Axar Patel gave away runs at 7.45 for two wickets in two matches.
The experienced Yuzvendra Chahal appears out of favour with the Indian think-tank as Coach Rahul Dravid and Captain Rohit don't seem keen on pairing him alongside Kuldeep.
They are much aligned towards playing spin all-rounders like Jadeja and Axar to strengthen their lower order batting than play two genuine wicket taking wrist spinners who could make a telling difference in the middle overs.
Among the pacers, Mohammed Shami led the attack admirably well in Jasprit Bumrah's absence. Mohammed Siraj has also emerged as a potent force across formats. Dravid and Rohit will pray that Hardik remains injury-free as he played an important part with the ball as the third seamer.
It was shocking that India didn't try out Umran Malik in the Australia series as he could be a vital cog of the bowling attack going forward.
The home series loss against Australia is a reality check for Team India who are braced for a hectic couple of months planning and preparation after the IPL.
Can India get their act together and repeat the magic of 2011? For now, let's just enjoy the IPL...