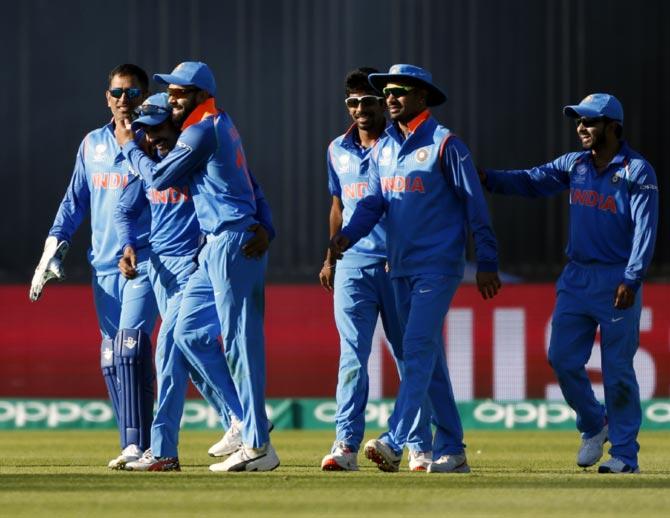 Ecstatic after their historic 3-0 clean sweep over Sri Lanka in the Test series, fast bowler Mohammed Shami on Wednesday said it was a team effort and India would look to continue the momentum in the ODI series starting Sunday.
Shami returned with 10 wickets to become leading pacer in India's first-ever clean sweep away from home, in a series of three or more Tests.
"It's very good to win such a rare series. We will look to continue the momentum and perform well. It's a team effort and we work in a unit. We are like a family and enjoy each other's success," Shami said.
India consolidated their position atop the ICC Test rankings, 15 points clear of South Africa.
"There's a good understanding among us. We know each others' strengths," Shami said.
On coach Shastri, he said: "I've already said the support staff and the team unit is one of the best."
Shami has been given rest looking into the hectic calendar ahead.
"I try to give my 100 per cent and work on my strength which is swing and bowling reverse. But at the moment, I will spend time with my family and take rest. Then I will start practice."
Image: Pacer Mohammed Shami says India players understand each others' strengths
Photograph: Andrew Boyers/Reuters