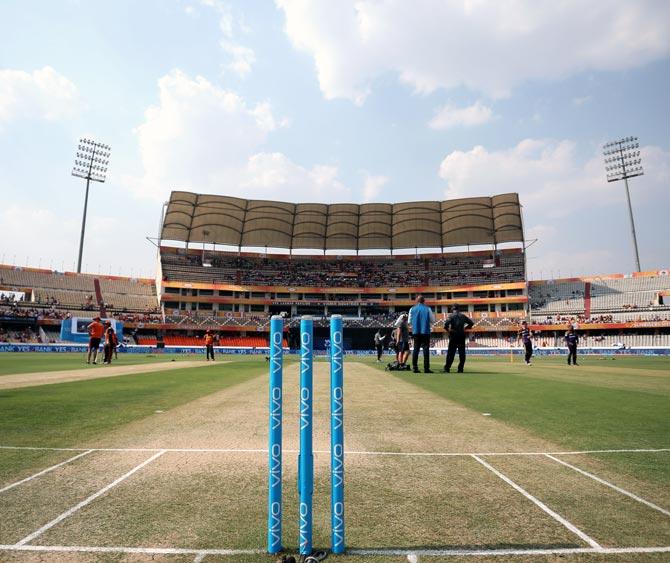 The one-off Test between India and Bangladesh has been pushed by a day and will take place from February 9 to 13 at the Rajiv Gandhi International stadium in Uppal, Hyderabad.

"We have received the notification from BCCI. The game will start on Thursday instead of Wednesday, February 8," John Manoj, Hyderabad Cricket Association secretary, said on Sunday.

The Board of Control for Cricket in India believes that the overall crowd attendance over five days will be better with the game beginning on a Thursday and stretching into the weekend.

Bangladesh have toured India in the past for multi-team events but has never played a Test or bilateral series against the hosts.

Bangladesh are currently playing in New Zealand and they are expected to arrive in India by February 1, after which they would play a three-day warm-up match followed by the Test match.
IMAGE: The Rajiv Gandhi International stadium in Uppal, Hyderabad.

Photograph: BCCI