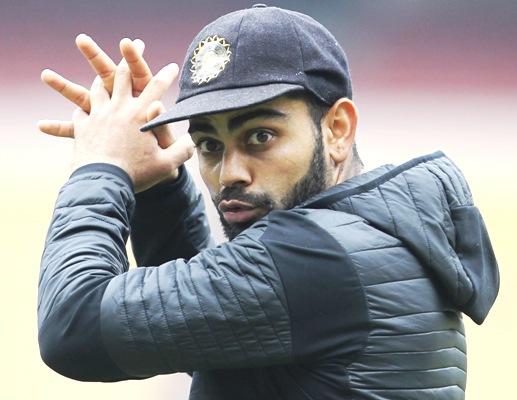 IMAGE: India's Virat Kohli attends a practice session. Photograph: Danish Siddiqui/Reuters
Sunil Gavaskar has praised Virat Kohli for his stellar show Down Under.
After impressing in the ODI series, despite India being at the receiving end (a 1-4 defeat), the star batsman's unbeaten 55-ball 90 that
drove the visitors to a challenging 188 for three, subsequently ensuring a resounding win in the T20 series-opener in Adelaide.
"He (Virat) is at the moment from a different planet. He is making it look so simple," Gavaskar told NDTV.
"The beauty about his batting is the top hand, when needed to play shots on the on side and the same delivery, same line, same length the bottom hand comes into play and he whips it to mid-wicket, so what does a bowler do," continued the former India captain.
"How does any bowler stop a man in such tremendous touch?"