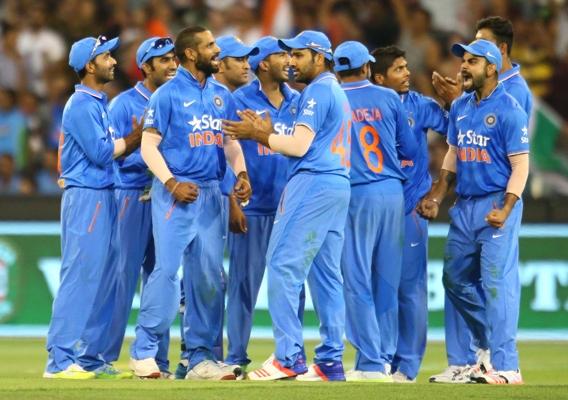 IMAGE: Indian team celebrates a wicket in the ODI series against Australia. Photograph: Scott Barbour/Getty Images
India has lost four matches in a row in the ongoing series Down Under but if Australian batting great Michael Hussey is to be believed, the visitors have not fared badly.
"I think India have actually played some really good cricket. Look at all the four matches so far. They have consistently scored 300 runs every time, which is a very good effort," Hussey said.
"And Australia is a tough place to defend especially when the pitches are helping batsmen, and rest assured these are very good pitches to bat on," he continued, adding, "The outfields here are fast and the big grounds also make it tough on visiting teams.
"But by scoring 300 runs consistently they have given themselves a good chance to beat Australia. Unfortunately they have been too good chasing them down earlier in the series, but if India keeps on doing this, they will eventually win," he said.
'Rishi has that change of pace which comes in handy during the middle overs'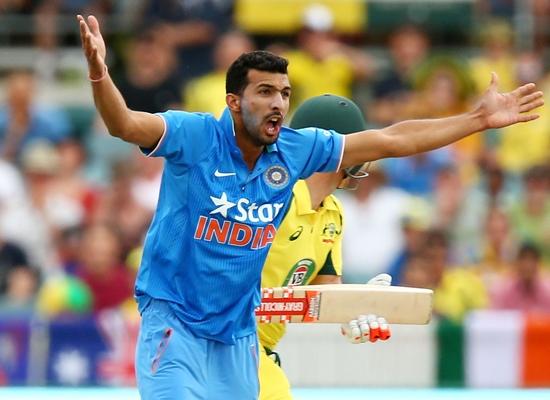 IMAGE: Rishi Dhawan of India appeals during the fourth ODI against Australia in Canberra. Photograph: Mark Nolan/Getty Images
Hussey, who will be with the Australian team as a consultant during the first couple weeks of the World T20 in India come March, has seen most of Rishi Dhawan previously and was easily impressed with the youngster in the last two ODIs.
"I have seen a fair bit of him in the IPL. He is a good competitor and these pitches suit his style of bowling," said Hussey.
"He has that change of pace which comes in handy during the middle overs, especially with the rule changes. From India's point of view, I hope he does well, as they have been searching for an all-rounder," he added.