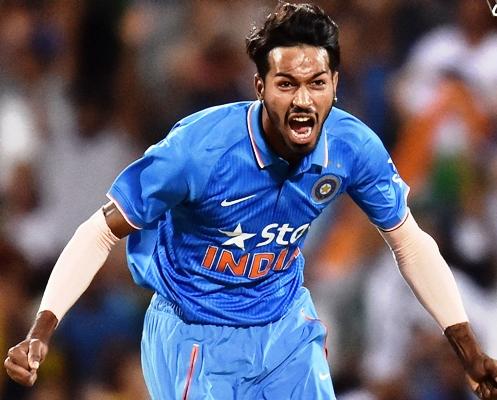 IMAGE: Hardik Pandya of India reacts after taking an Australian wicket. Photograph: Daniel Kalisz/Getty Images
Mahendra Singh Dhoni is highly impressed with young Hardik Pandya for his effort in the T20 series Down Under.
"(Hardik) Pandya as a package is very good," said India's limited overs skipper.
"He is a good fielder and at the same time if he gives me those couple overs, and the reputation he has with his batting lower down, he looks like a good one to have in the side," added Dhoni.
Veteran Ashish Nehra has come in for some praise from Dhoni.
"The formats are different but it was the bowlers that we were really looking for and I feel when it comes to fast bowlers, Nehra has done a good job in the three games he has played."