In a late night development, the departure of Pakistan team for India for the World T20 has been put on hold by the Pakistan Cricket Board.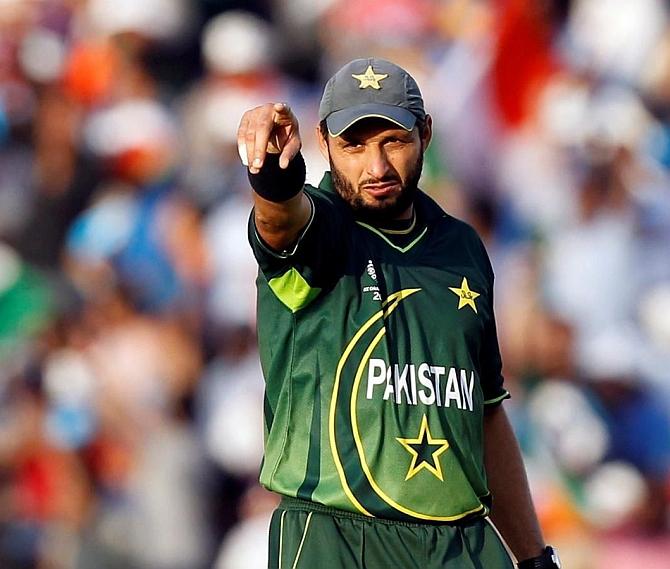 PCB Chairman Shaharyar Khan said the Interior Ministry will decide on Wednesday on the team's departure for India.
"Interior Minister Chaudhry Nisar Ali Khan after going through the briefing of the security delegation that is in India will let us know future plans and team's departure," he said.
The Pakistan team was due to depart at noon on Wednesday from Lahore for New Delhi but some players also confirmed they had been told this plan was now on hold.
Another official in the board confirmed that Shaharyar after discussions with the Interior Ministry had informed the Board of Control for Cricket in India that the Pakistan government has advised the team against playing in Dharamsala.
"The PCB has asked the BCCI and ICC to shift the March 19 match with India from Dharamsala to either Kolkata or Mohali," he said.
The official said the BCCI had indicated to PCB that Mohali would not be the alternate venue since Pakistan was already playing two matches there and it could either be Kolkata or New Delhi.
"The BCCI also has a problem staging the match in New Delhi because of court orders," the official said.
Another source in the PCB said that the security delegation which went to India including Dharamsala to inspect security arrangements for the Pakistan team had raised three main objections in its feedback to the interior ministry.
"One objection was that only low-grade security and government officials met with them in Dharamasala and they are not satisfied with the security plans laid out for the Pakistan team incase if there is a protest against the team," the source said.
"Another objection is that there were given no clear security plan for the Pakistani media and fans who will go to India for the event," he said.
© Copyright 2023 PTI. All rights reserved. Republication or redistribution of PTI content, including by framing or similar means, is expressly prohibited without the prior written consent.