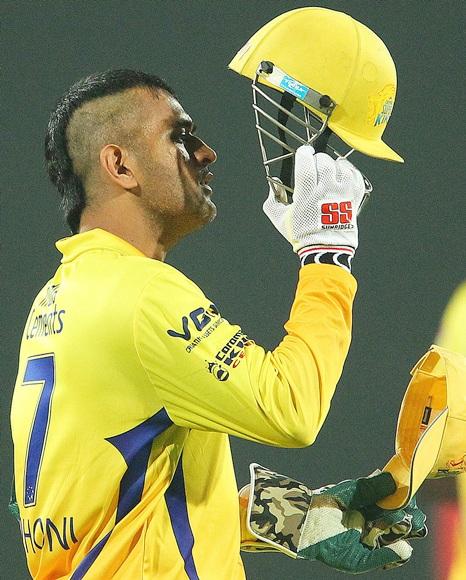 Mahendra Singh Dhoni sports the Mohawk look. Photograph: BCCI
Known more for his changing hairstyles than his on-field endeavours in the initial part of his cricket career, Mahendra Singh Dhoni was always careful of his mane and he frequented a small salon in Ranchi called the 'Manly Beauty Parlour'.
In his latest biography penned by veteran journalist Biswadeep Ghosh titled MSD, The Man, The Leader, the author narrates the hairy tale of the simple Ranchi boy, who became the most sought after cricketer of the country and shifted to expensive parlour's from small hair-cutting salons.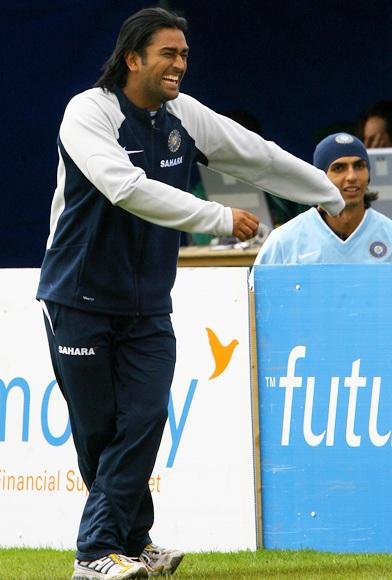 Mahendra Singh Dhoni raises a smile. Photograph: Stu Forster/Getty Images
Dhoni, who later became client of a well-known Beauty Clinic - Kaya, was a regular visitor to the 'Manly Beauty Parlour' and the book quotes an employee of the shop while authenticating it's claim. Woh toh ab bade aadmi ho gaye hain (He has become famous now)," Guddu, a hair-cutter of the salon is quoted by The Telegraph, which is carried in the book.
In an interesting incident, Dhoni had to hide inside the Kaya beauty clinic in Ranchi when he went to get his hair cut in the afternoon and the word spread around that the Indian captain was in the shop.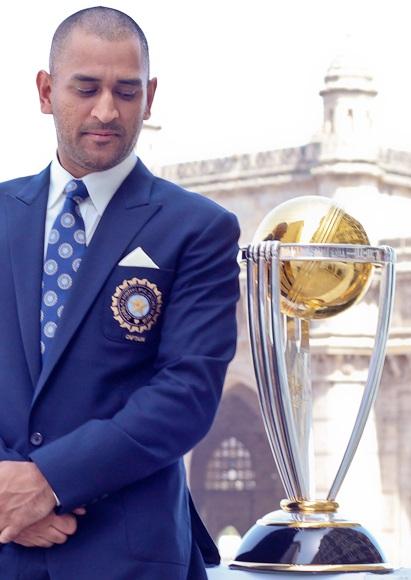 India's cricket team captain Mahendra Singh Dhoni poses with the ICC Cricket World Cup Trophy in 2011. Photograph: Ritam Banerjee/Getty Images
The book says that the shutters had to be closed and crowd of thousands had to be managed by the local police to take Dhoni out of the beauty clinic in the evening.
Many such unknown facts, incidents and anecdotes are mentioned in the 245-page biography of the humble Ranchi boy who went on to conquer the cricket world and become the highest endorsed sportsperson in India after the iconic Sachin Tendulkar.