Clarke blames poor shot selection for narrow NZ loss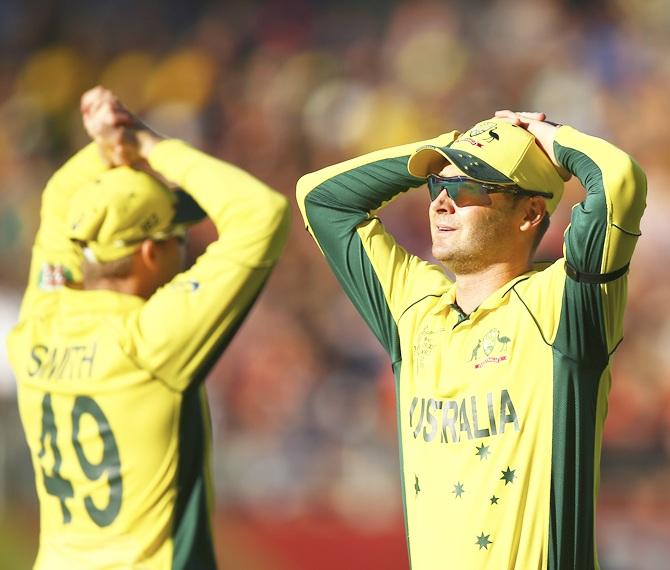 Michael Clarke, right, and Steven Smith of Australia look on during the 2015 ICC Cricket World Cup match against New Zealand at Eden Park on February 28, 2015 in Auckland. Photograph: Ryan Pierse/Getty Images
Australia captain Michael Clarke attributed an over-emphasis on attack as the reason behind his team's poor batting performance in the one-wicket loss to New Zealand in the World Cup Pool A match at Eden Park on Saturday.
PHOTOS: New Zealand sneak past Australia in a thriller
Williamson six gives Kiwis one wicket victory
The world number one side managed only 151 all out from 32.2 overs and, as brilliantly as Mitchell Starc later bowled, it was not quite enough to prevent the New Zealanders recording a fourth consecutive win in the tournament.
"We were extremely poor, no doubt about that. Our shot selection was poor," said Clarke, who was playing his first World Cup game after an injury layoff.
"We needed to score more runs than we did," he added.
"Going forward, the ball is going to swing, so we have some work to do, that's for sure."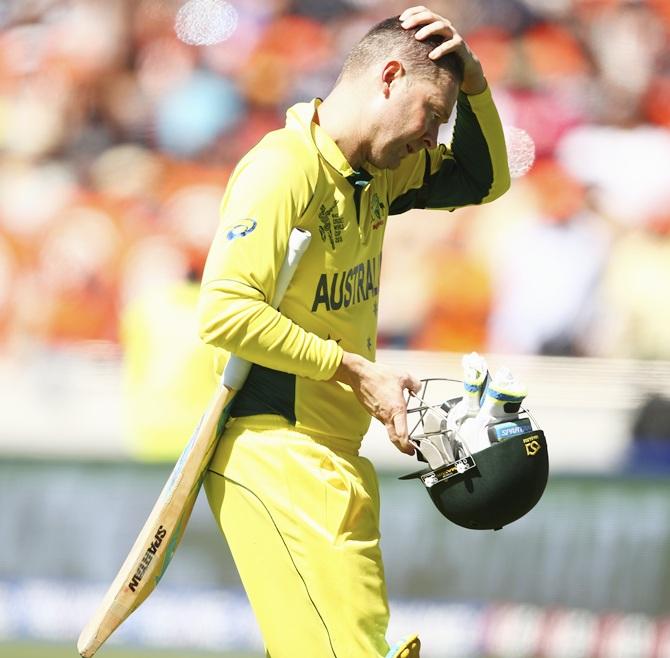 Michael Clarke of Australia looks dejected after being dismissed by Trent Boult of New Zealand. Photograph: Ryan Pierse/Getty Images
Clarke told a news conference he still thought his team could defend their modest total, even though his opposite number Brendon McCullum briefly threatened to take the game away from the Australians with 50 from 24 balls. "The faith was there, we just had to execute," he said.
Clarke praised the New Zealand bowlers, including left-arm paceman Trent Boult, who recorded his first five-wicket haul in a one-day international. "The New Zealand bowlers swung the ball beautifully," he said.
"I think both teams would say we didn't bat the way we'd have liked. Credit to the groundsmen, it was a very good pitch. Credit to New Zealand the way they bowled and executed their skills very well, we let ourselves down with the bat."