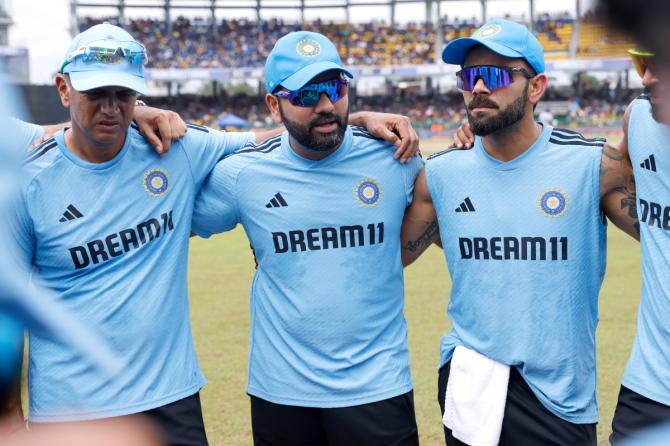 India's batting mainstay Virat Kohli says the Indian cricket team is ready to give their best in the upcoming ODI World Cup at home to make the dreams of Indian fans come true once again.
Under captain Mahendra Singh Dhoni, the Men in Blue won their last World Cup in 2011 when the competition was jointly hosted by India, Bangladesh and Sri Lanka. India had won their first World Cup in 1983.
"The passion and unwavering support of our fans is what fuels our determination to win the World Cup," Kohli told Star Sports.
"The memories of past World Cup victories, especially the iconic 2011 win, are etched in our hearts, and we want to create new memories for our fans.
"I am thrilled to be a part of this incredible campaign, which perfectly captures the emotions of our fans, and we're ready to give it our all to make their dreams come true," he added.
Kohli's thoughts were echoed by all-rounder Ravindra Jadeja.
"As a cricketer, there's nothing more motivating than knowing that millions of fans are standing behind you, cheering for your success," he said.
"This campaign reflects the deep passion and obsession of our fans to see Team India win.
"It's a journey we're embarking on together with the entire nation, and we're determined to make our fans proud with our performances on the field."
India will open their World Cup campaign against Australia in Chennai on October 8.