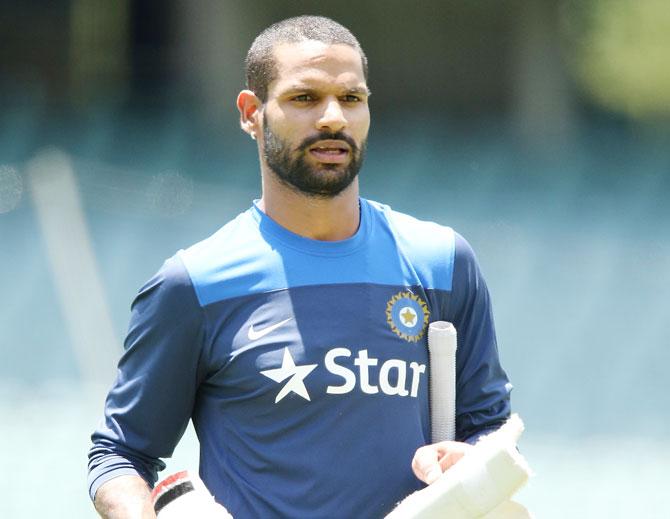 India's Shikhar Dhawan during a training session. Photograph: Morne de Klerk/Getty Images
Attributing his brilliant World Cup form to a calm mind and hard work, Indian batsman Shikhar Dhawan has said he managed to come out of a lean patch by sticking to his strong work ethic.
Dhawan scored 77 and 137 against Pakistan and South Africa respectively, after poor run of form in the Test and ODI tri-series Down Under.
Asked about what's that changed for him at the start of World Cup, the affable opener replied with a smile, "Just staying calm and working hard and keeping my work ethic strong."
"Of course, in international cricket, it's always a learning curve. I enjoy the journey rather than the destination, I think. So I was enjoying that phase of my life too and I learnt a lot," Dhawan said on the eve of the match against UAE at the WACA on Saturday.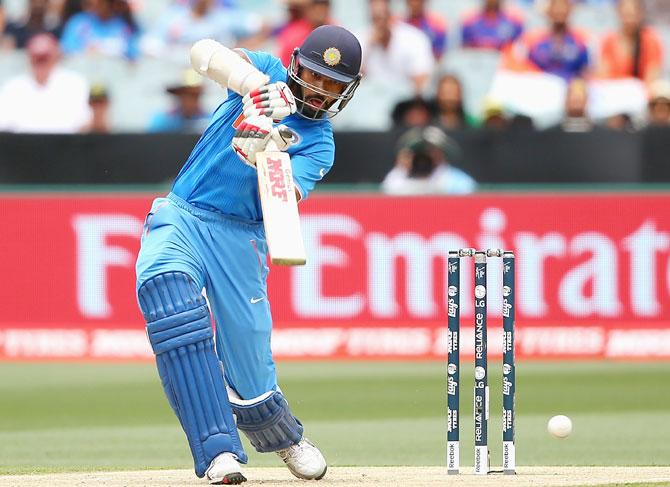 India's Shikhar Dhawan bats during the match against South Africa in Melbourne. Photograph: Quinn Rooney/Getty Images
The flashy left-hander said he only made a few minor changes to his technique, something which might not even be noticeable to the naked eye.
"I changed a few things, but not anything major. Just a few little things here and there. Maybe, you won't be able to see it. It's that little something. The main thing is to enjoy the batting."
Having been back among runs, Dhawan knows that he will be carrying extra confidence going into next game against UAE although any batsman at the start of an innings is circumspect.
"Yeah, of course, when you play back-to-back good innings, you get that extra confidence or edge when you go into the third innings. I feel it's a very normal thing. Whenever a batsman is going to start his innings, he always feels some hesitation. That's a very natural thing. I feel it all the time. It's a very normal thing."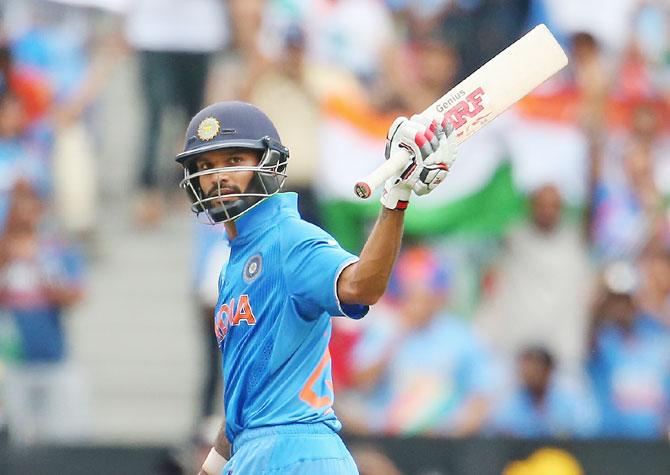 India's Shikhar Dhawan celebrates his century against South Africa in Melbourne. Photograph: Scott Barbour/Getty Images
Just like some of his teammates have said time and again, Dhawan also spoke about the impact that Team Director Ravi Shastri has had on the team.
"Of course, his presence is a big factor for our side. He's always given me lot of confidence, infused positivity, especially when I needed it. Ravi bhai has a strong presence and is one of the central voice of this support staff. If I score runs, it is because of my teammates and the support staff," the Delhi-lad said.
Asked about whether the bounce on offer at the WACA, will help his game, Dhawan answered, "Yeah, you can say that I've gotten used to the bounce finally (laughing)!"
"I have lot of shots and enjoy playing them whenever I get a chance. Whenever I get loose deliveries, I go for my shots. It's good to see it's going the way I want and I'm enjoying it, yeah."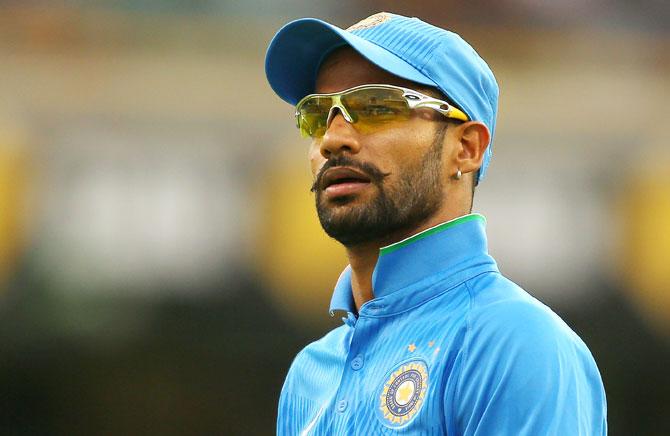 Shikhar Dhawan of India. Photograph: Paul Kane/Getty Images
While UAE as opponents are not in the same league as Pakistan or South Africa but that won't changed the intensity as far as Team India is concerned.
Will UAE be taken lightly, pat came the reply, "No, not really. We play the game in the way it has to be played. We are going to play with the same fighting spirit and going to keep the same intensity tomorrow."
The opener stressed on how important it is to switch on and switch off in the middle of a big-ticket event.
"We've had a few off days to relax, and it was good to have a few off days and now we are here for practice, so we're going to prepare ourselves for tomorrow and just going to play the game the way we have been playing."