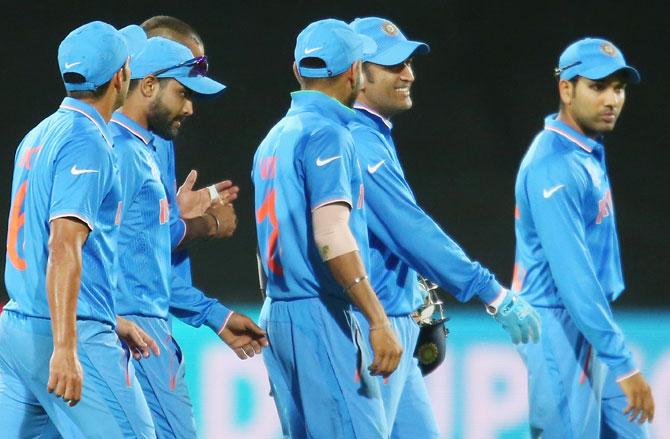 Captain MS Dhoni leads the Indian team back to the pavilion after they beat Pakistan in their World Cup game in Adelaide. Photograph: Scott Barbour/Getty Images
Sachin Tendulkar has said India can match title contenders Australia and South Africa and advised the defending champions to take it "step by step" in the ongoing ICC World Cup.
India kicked off their title defence in style, beating Pakistan by 76 runs to maintain their clean state in World Cup against the arch-rivals.
"India needs to go step-by-step and don't think about just the quarters but take it match by match. "We can match the likes of Australia, South Africa.
"We can play even better then the way we played Pakistan. Our batting can do even better and our bowling needs to continue same way. The series in Australia will help us... playing against the top sides makes your game better," Tendulkar told Headlines Today.
'Opening will be critical against South Africa'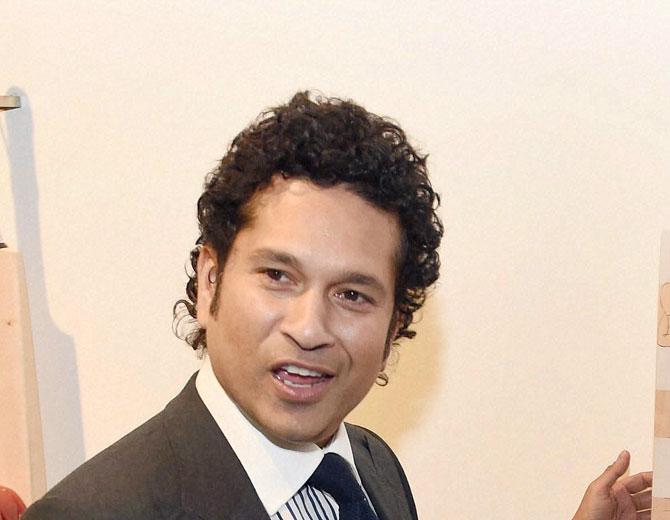 Former India captain Sachin Tendulkar. Photograph: PTI
Tendulkar backed India opener Rohit Sharma to perform after his failure in their win against Pakistan and said opening will be the key for the Men in Blue in their next game against South Africa.
Sharma managed just 15 runs in India's 76-run win over the arch-rivals at the Adelaide Oval yesterday, but Tendulkar urged not to put pressure on the batsman.
"Don't put pressure on Rohit, should not put doubt in a player's mind. Rohit doesn't need to worry," Tendulkar said. India next play South Africa and looking ahead to the game, Tendulkar stressed on the importance of getting a good start.
"Opening will be critical against South Africa, running between wicket has to be good against South Africa as they are a terrific fielding side, taking singles will be tougher," Tendulkar told Headlines Today.
'Virat has the hunger and wants to win matches for India'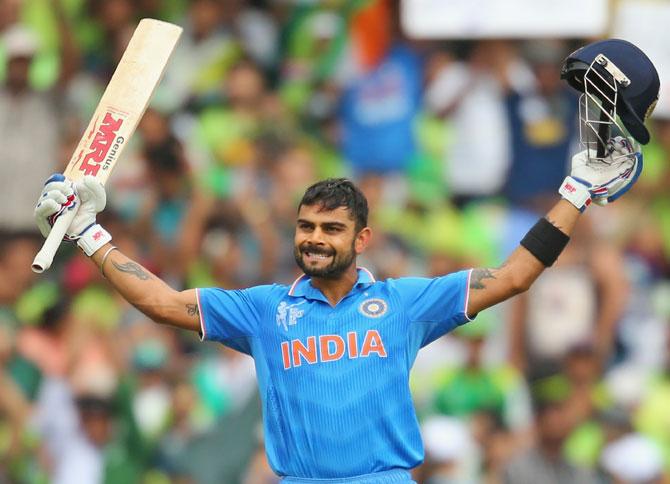 India's Virat Kohli celebrates his century against Pakistan in Adelaide. Photograph: Scott Barbour/Getty Images
Tendulkar felt India will need to respect South Africa's pace spearhead Dale Steyn.
"You can't pre-decide how to play Steyn, he could also have a bad day, you have to decide in the moment but you have to respect Dale Steyn, you need to be watchful upfront but take your opportunities." He said he would continue with the same batting line-up.
"I would stick to the same batting order, don't chop-and-change too much. Rahane can come up if we lose early wickets as Raina is more dangerous post-20 overs. Rahane can play early overs better," Tendulkar said. Tendulkar lavished rich praise on batting mainstay Virat Kohli.
"Virat is extremely passionate, he has the hunger, wants to win matches for India and makes the captain's job easy," Tendulkar said. The 41-year-old batting legend added: "Virat took time to settle down and constructed a beautiful innings."
'Shikhar Dhawan played brilliantly'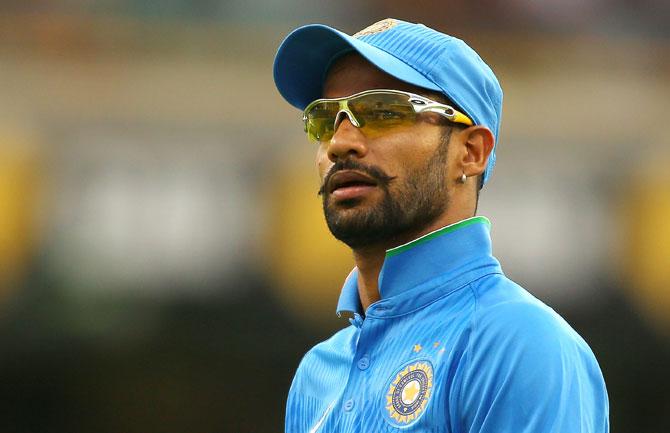 India opener Shikhar Dhawan. Photograph: Paul Kane/Getty Images
Kohli scored a century while Shikhar Dhawan and Suresh Raina too made vital contributions with the bat to lay the foundation for India's big win against Pakistan.
"Shikhar Dhawan played brilliantly. Raina backs his ability and I like that he plays his game. Raina's running between the wicket is great."
As far as Pakistan were concerned, Tendulkar said, "They couldn't pick enough wickets, it wasn't a good day for (Mohammed) Irfan.
"Apart from Misbah, there is not much quality in Pakistan team, only Afridi can give a boost to the team. We were a far better unit yesterday, we have been playing good cricket and we have some class players. Pakistan team is bogged down by history."
'Dhoni's form doesn't worry me'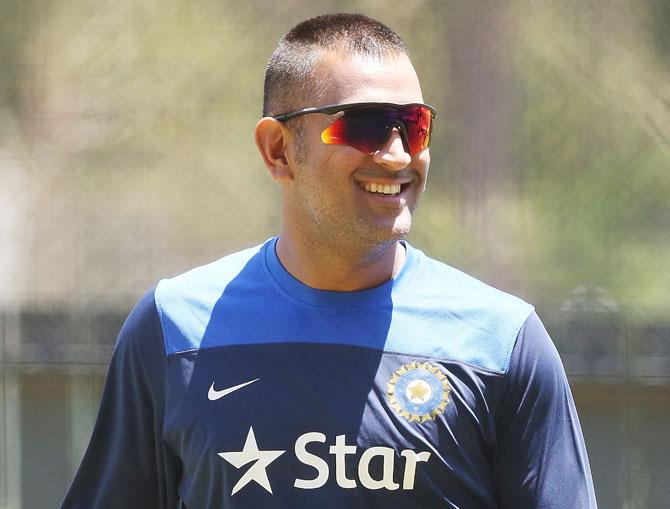 India captain MS Dhoni during a training session. Photograph: Michael Dodge/Getty Images
The former India captain also said that he was not worried by current captain Mahendra Singh Dhoni's performance.
"Dhoni's form doesn't worry me...there can be no perfect game. The dressing room must have thought we will get 320+ runs. 300 was a fighting total, if Pakistan had played better, it could have been close as 275-300 is a normal total now."
Indian bowling also clicked against Pakistan as they dismissed their bitter rivals for 224 in 47 overs and Tendulkar was happy with the Indian bowling attack's effort.
"The best way to bring run-rate down is to take wickets, bowlers chipped in at the right time. We need to continue that way... attack was balanced against Pakistan."