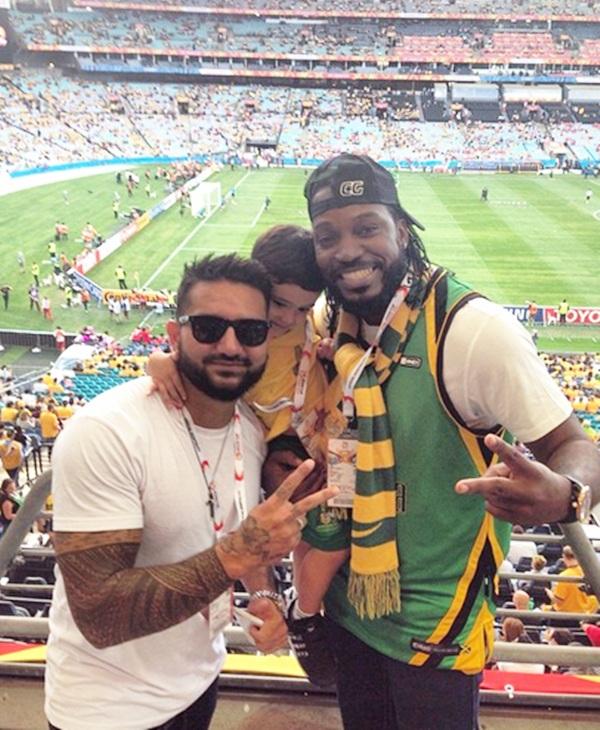 Chris Gayle, right, watching Asian Cup final in Sydney. Photograph: Instagram
West Indies hard-hitting opener Chris Gayle landed in Sydney to prepare for the World Cup. The Windies superstar is know for living life in the fast lane with women, wine and much more.
VOTE: Who will win the 2015 World Cup?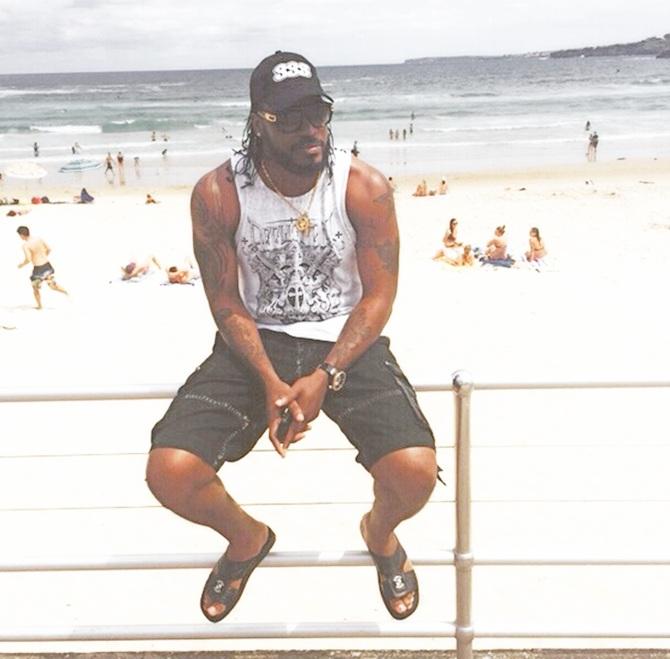 Chris Gayle at Bondi beach. Photograph: Instagram
Going by his image, Gayle would have seen hopping popular night clubs but following his arrival in Australia, Gayle posted pictures on social media of visiting stadium Australia shortly after touching down.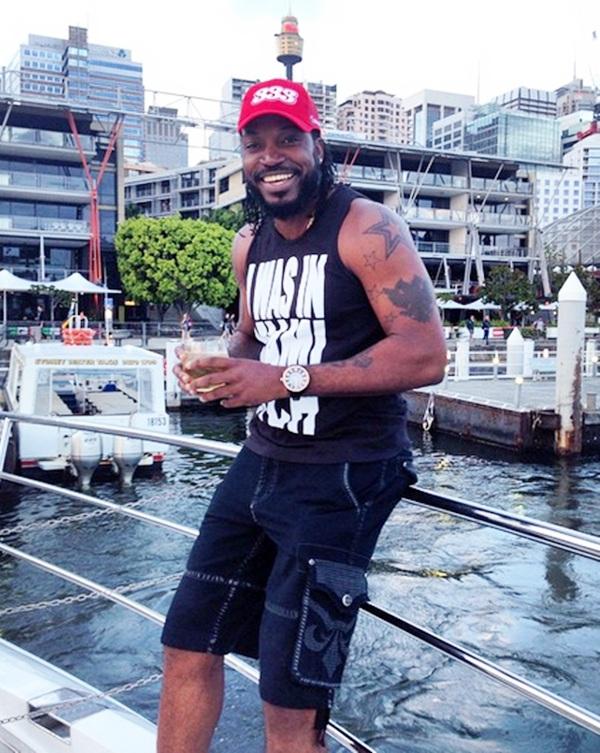 Chris Gayle in Sydney. Photograph: Instagram
He was seen cheering on the Socceroos after they won the Asian Cup final. The cricketer was like a tourist exploring Darling Harbour and Bondi Beach and, of course, the inside of some nightclubs.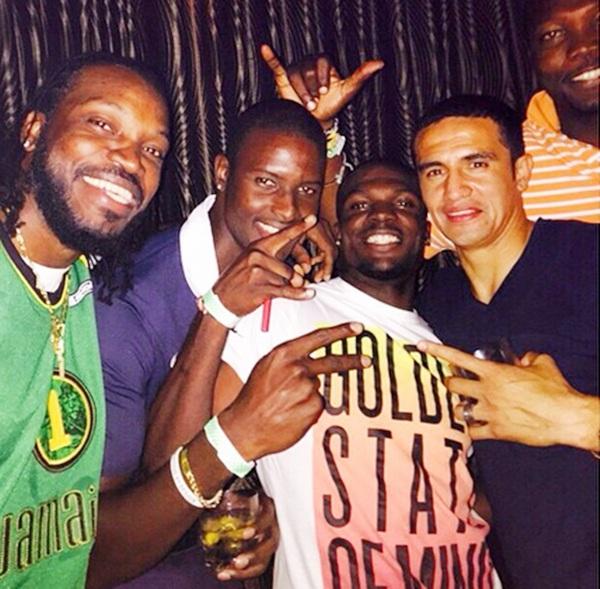 Chris Gayle, left, with Australian soccer star Tim Cahill, right. Photograph: Instagram
West Indies will open their World Cup campaign against Ireland on February 16 at Saxton Field in Nelson.