South Africa has been perennial favourites ever since they returned to the international fold but it hasn't helped them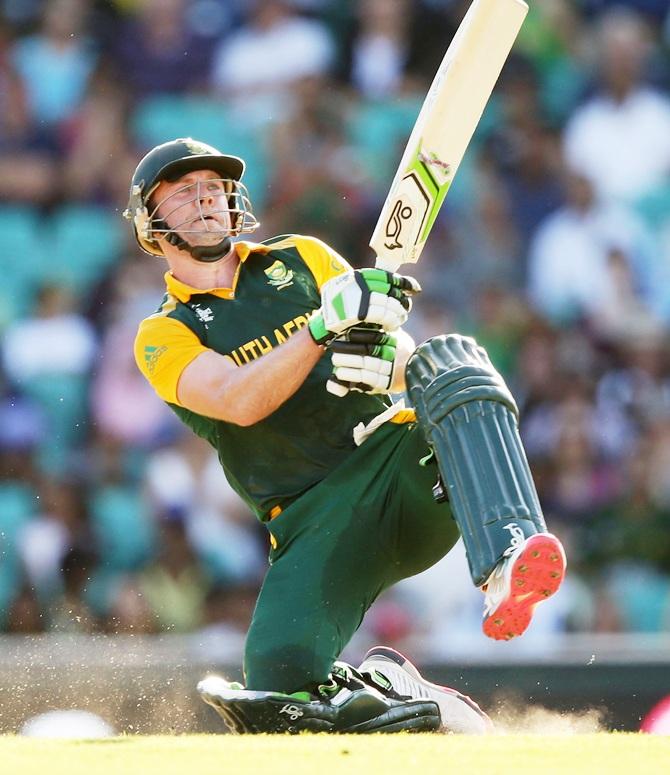 AB de Villiers of South Africa bats during the 2015 ICC Cricket World Cup match. Photograph: Matt King/Getty Images
With the 2015 ODI World Cup coming to Australia-New Zealand, one of the best teams in the sport returned to the point of their most famous undoing. That semi-final in Sydney, that ridiculous rain-rule, those 22 runs needed off 1 ball against England – South Africa's undoing in ICC tournaments stems from that night.
Predict your FOUR World Cup semi-finalists
8 reasons why Sri Lanka will beat South Africa
South Africa vs Sri Lanka QF 1: How they measure up
Six key moments in India's winning run at the World Cup
They have been perennial favourites ever since they returned to the international fold. But it hasn't happened for them, ever. If it was rain in 1992, Brian Lara stumped them in 1996. Australia ran them out in 1999, and in 2003, they shot themselves in the foot. They ran into Australia once again in 2007 and lost, again. In 2011, they choked against New Zealand.
But this is just the ODI World Cups' list of woes. They have failed repeatedly in T20 World Cups and other ICC events, with the 1998 Champions Trophy victory their only major high in cricket. And it was so long ago that perhaps the Proteas themselves barely remember it.
Setting out for this edition of the tournament Down Under then, much the same story unfolds itself for South Africa.
AB de Villiers cannot win this World Cup alone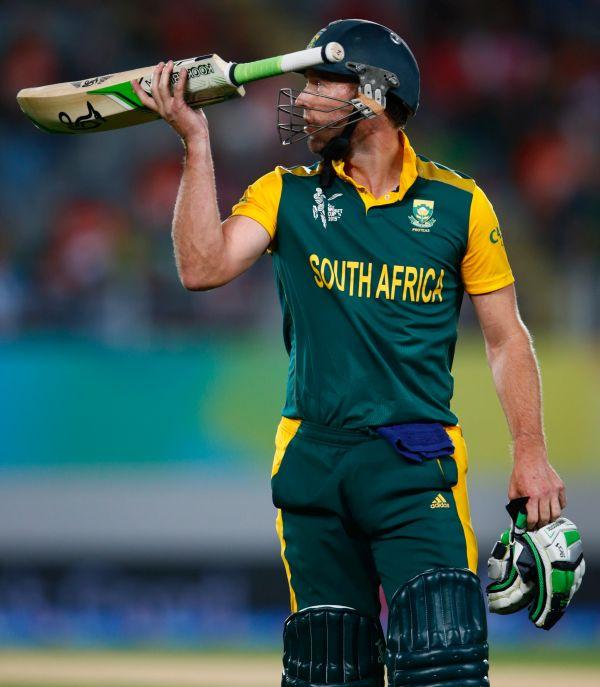 AB de Villiers of South Africa leaves the field. Photograph: Phil Walter/Getty Images
They have bowled out oppositions five times in this World Cup, equal to New Zealand, once more than Australia and only once less than India, yet no one is talking about the threat their bowlers pose, strangely enough. The summation of all these points means that they are too dependent on one man to deliver the goods. For all his superpowers and Matrix-analogies, however, AB de Villiers cannot win this World Cup alone.
Thrilling matches in the offing as Lanka-Proteas kick-start quarters
They boast two of the finest batsmen in world cricket at the moment: AB de Villiers and Hashim Amla. One of the best pace bowlers of all time, Dale Steyn, leads their attack which also includes Morne Morkel and Vernon Philander. They are one of the pre-tournament favourites, and maintain that position in the eyes of everyone, despite shock losses to India and Pakistan.
Facing a third sub-continental giant Sri Lanka in the quarter-final in Sydney, South Africa must be hoping for a different turn in their script. If their Pool B record is anything to by, they stand at an ever-so-similar juncture. The only difference is in how they got here.
More than a year ago, the powers that be decided that Jacques Kallis was no longer part of their 2015 World Cup plans. It was a huge decision, not because they were sidelining a legend of their team. But because filling his shoes needed not one but two players – someone who could bowl ten good overs after their front-line attack was done and bat in the middle order, either anchoring it or attacking the opposition. South Africa arrived here with a combination that didn't fulfil either of these criteria.
Their first big challenge was the match against India. On a slow MCG pitch they opted for five bowlers, but Wayne Parnell was taken apart. JP Duminy and David Miller couldn't repeat their antics from the Zimbabwe match, and the Men in Blue romped to a massive victory. The Proteas were stumped by the Indian bowling, yes. But their strategy had been to counter the strong Indian batting line-up. It failed and put them in a quandary.
Farhaan Behardien didn't provide an optimal all-round solution, and in his absence, Rilee Rossouw, Duminy and Miller were expected to fire with the bat. Playing an extra bowler made sense then. But if there is one key-point to success in this World Cup, played with two new balls from both ends in bowler-friendly conditions, it is that the top-order has to succeed for the middle order to impress. The Proteas have lacked in this too.
Will the South African team turn up for quarter-final against Lanka?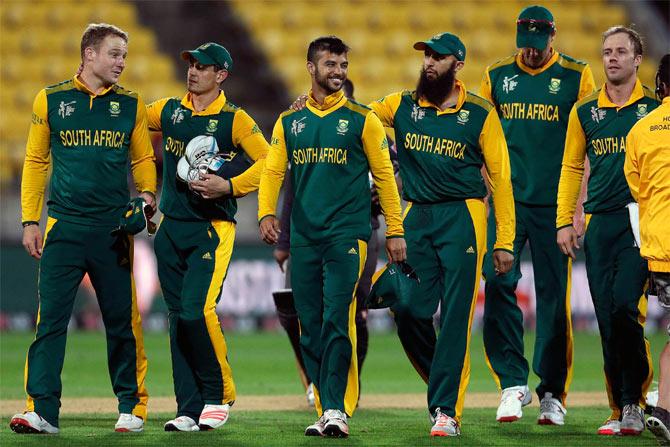 South Africa's players leave the field after winning their match against UAE. Photograph: Anthony Phelps/Reuters
Quinton de Kock is in horrible form. As such they are reliant on Amla to bat long, and he has only done so once against Ireland, scoring 159. His only fifty-plus score (65) otherwise came against West Indies. In their two big matches in the pool-stage, he scored 22 against India and 38 against Pakistan, looking very good while he lasted, just didn't last long enough. This has a deep impact on Faf du Plessis who is caught out between defensive approach to rebuild and attacking later.
Usually if a South African batting order misfires, their bowlers dig them out of the hole. But their bowling attack hasn't been too impressive in this tournament. The Indian batsmen played them with enough ease as did Pakistan, both with supposed deficiencies against quality fast bowling. In both matches, there were late order collapses only because the two teams looked for quick runs.
Either there are too many runs to chase, or too many wickets fall at the other end, for him to save the day. AB de Villiers has even bowled on occasions, thrice in fact, fulfilling that fifth-bowler quota. One player – even the best batsman in the world (irrespective of format) – can only do so much single-handedly.
"I know I can't win this World Cup alone. There's no way. I need my teammates. I know that they've got the ability and capability and the talent to do that. It's a matter of pulling together as a side," said de Villiers, after the loss to Pakistan in Auckland.
There is only question remaining here. Will the whole South African team turn up in Sydney for the quarter-final against Lanka, or will it be AB alone?
Apostrophe Content and Entertainment
Are you watching the World Cup? Please share your videos, photos and comments here