Fans in the stadium get in the groove to tickle the television spectator's funny bone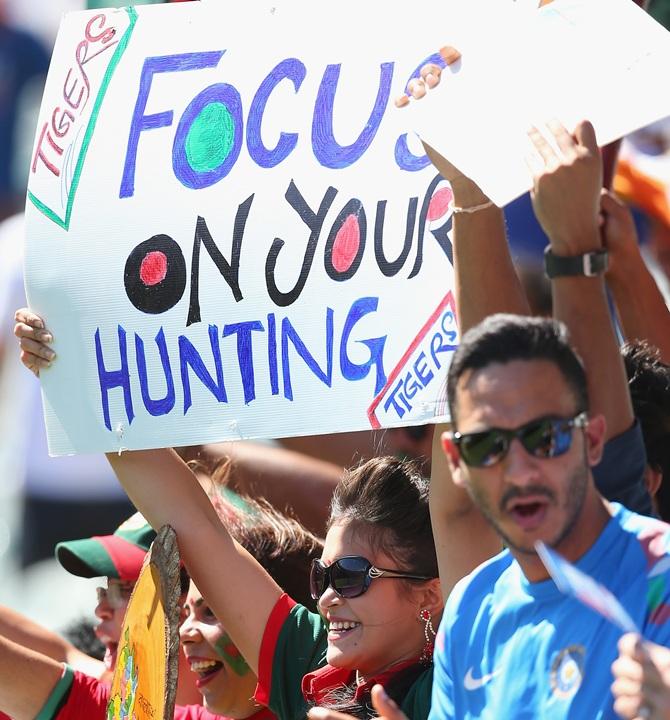 Placards encouraging the Bangladesh cricket team around the Melbourne Cricket Ground during the World Cup quarter-final against India on Thursday.
World Cup Fan zone: Welcome to the biggest party at MCG!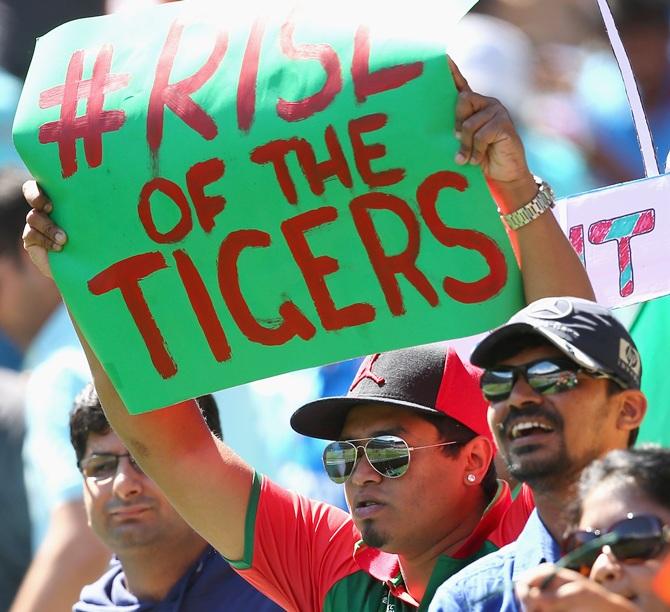 Not to forget... how the Bangladeshis just love to hate India.
Don't Miss! The Rediff Cricket Show
World Cup: Wear Blue for Team India!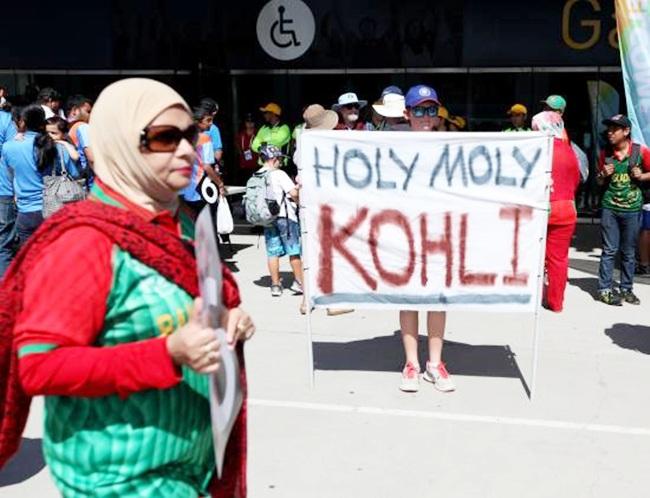 Here they go again…
This fan's placard on India's Virat Kohli.