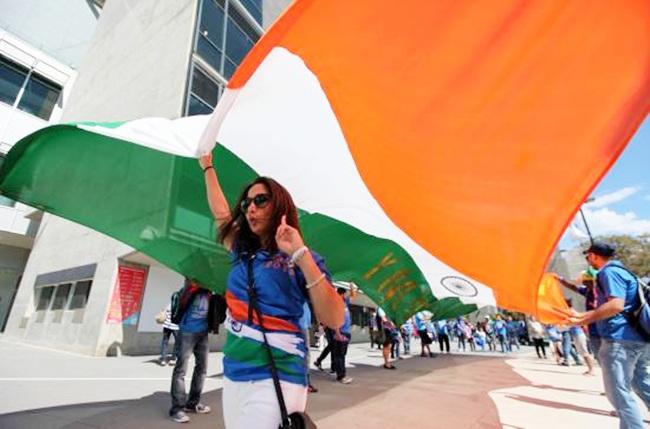 Team India is the most watched and heavily scrutinised team in world cricket and the thousands of fans at the Melbourne Cricket Ground proved that pressure to perform would surely be on the defending champions in Thursday's World Cup quarter-final against Bangladesh.
Don't Miss! The Rediff Cricket Show
World Cup: Wear Blue for Team India!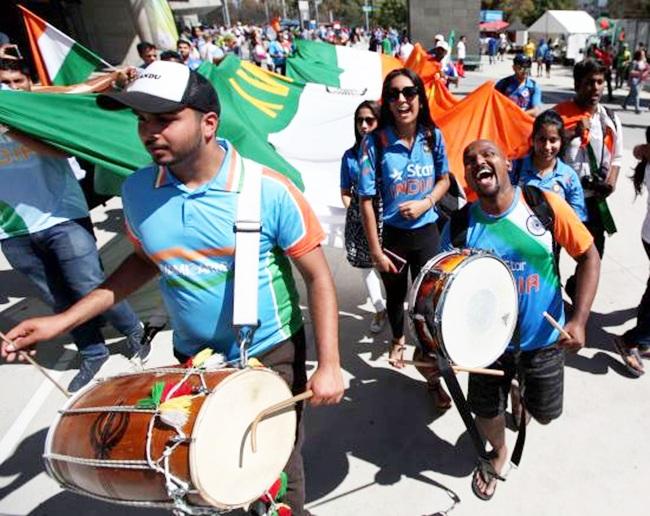 For India, the weight of expectation can sometimes be overbearing. They have been feted like rockstars at every match they have played during the tournament and a crowd of 80,000 flocked to the MCG for Thursday's sudden-death encounter.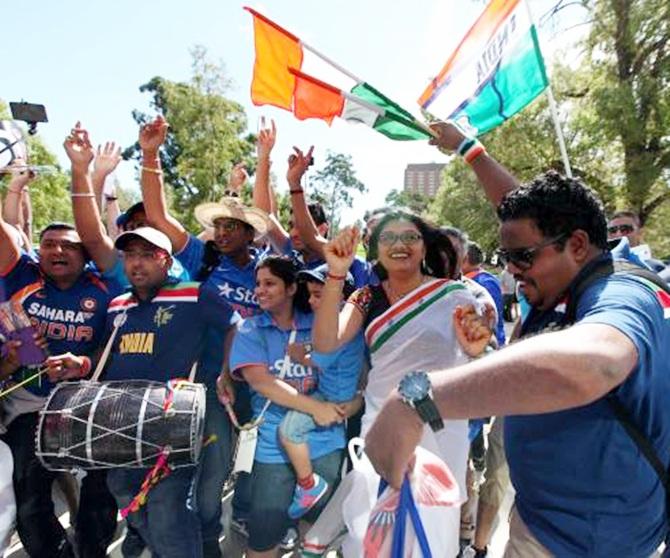 With the weight of expectation of the world's second most populated country on their shoulders, India's players could hardly be any more relaxed.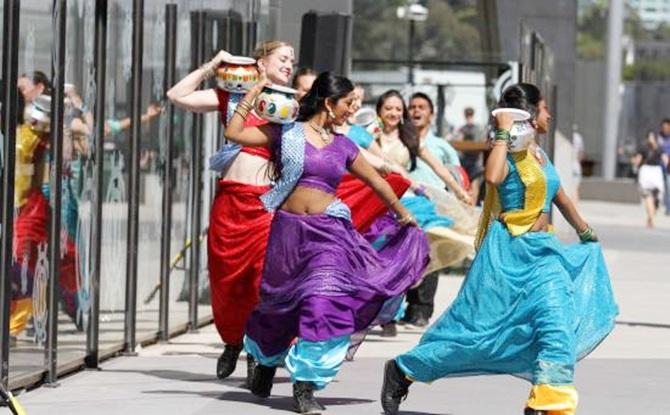 Melbourne Cricket Ground was covered in sea of Indian flags. Every single game that India have played in the World Cup has been like a home game for them.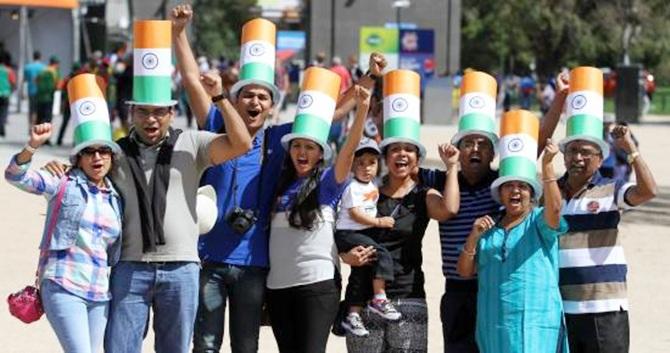 The Indian support came from all corners of the world.
The World Cup grounds were covered in sea of Indian flags and shirts. As usual the drums and the conches were out in full force which made the dancing inevitable.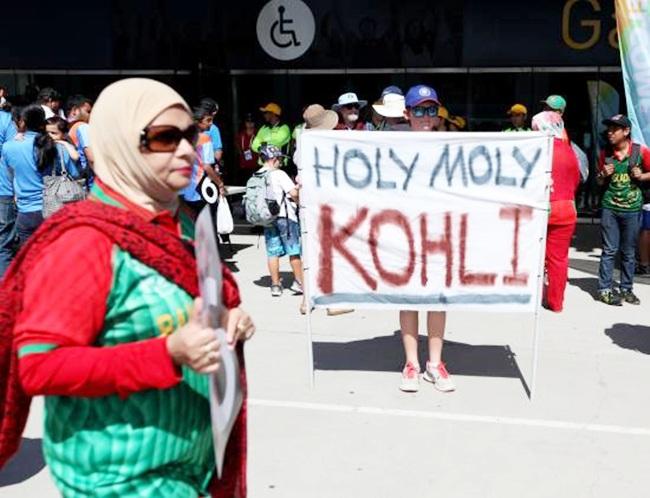 The team is riding the wave and the energy the fans are bringing to each game and are using it to great advantage.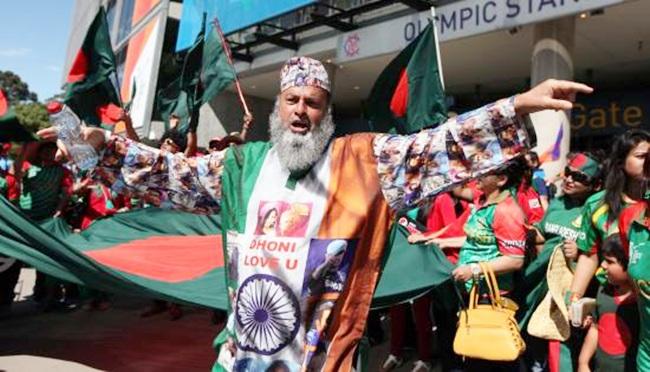 The performance of the bowling unit has been a revelation so far in the tournament, and captain Mahendra Singh Dhoni said the key to this aspect has been bowling to the right areas.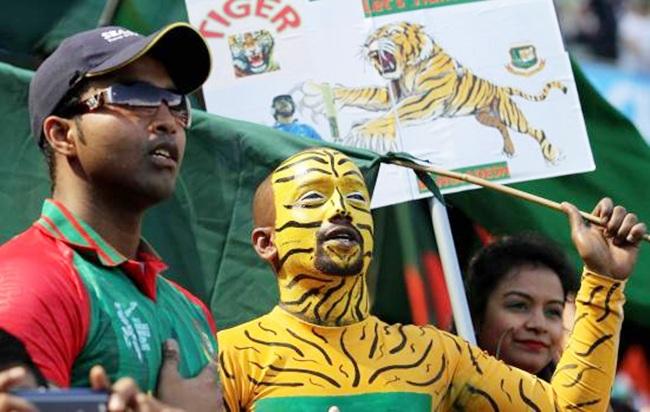 Bangladesh famously beat India at the 2007 World Cup but have beaten their great rivals just once since then and their fans believe history will not repeat itself on Thursday.
Don't miss these columns by Prem Panicker on World Cup 2015!