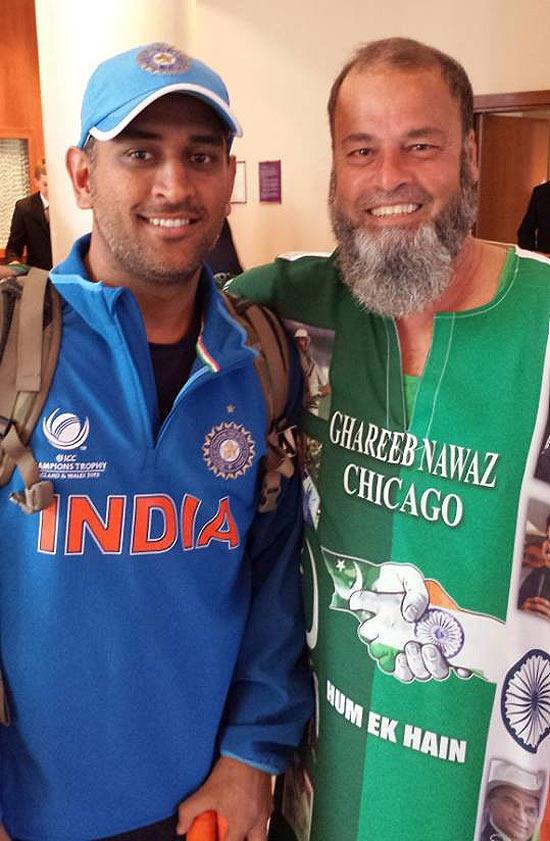 India captain Mahendra Singh Dhoni with Mohammad Bashir. Photograph: Chacha Chicago Cricket Fan/Facebook
An ardent Chicago based Pakistani cricket fan has admitted that he would leave no stone unturned in terms of supporting Indian skipper Mahendra Singh Dhoni to retain the World Cup title.
Mohammad Bashir, who replaced 'Chacha Cricket' as the unofficial mascot for the Pakistani team, is widely recognised for supporting Pakistan almost everywhere they play.
Karachi-born Bashir, who runs a restaurant in Chicago, said that at the 2014 World T20, he could not get any tickets for any of the matches, so Dhoni arranged a complimentary ticket of the final for him.
Bashir, who's wife hails from Hyderabd, India, further said that Dhoni is a gem of a person, adding that he has come to make sure he wins the World Cup, claiming that he was sure Dhoni's new born baby would bring him luck, the Dawn reported.