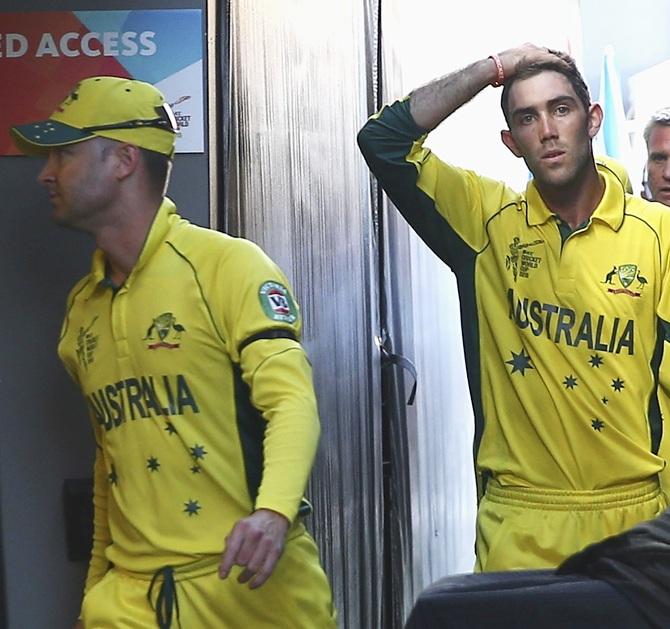 Michael Clarke and Glenn Maxwell of Australia leave the ground after the World Cup match between Australia and New Zealand at Eden Park. Photograph: Ryan Pierse/Getty Images
Glenn Maxwell may regret his taunt. The Australian made a choking gesture to the crowd at Eden Park on Saturday as New Zealand looked ready to throw it all away.
Maxwell was both mocked and praised after video emerged of him making a 'choking' gesture just moments before Kane Williamson launched the giant six.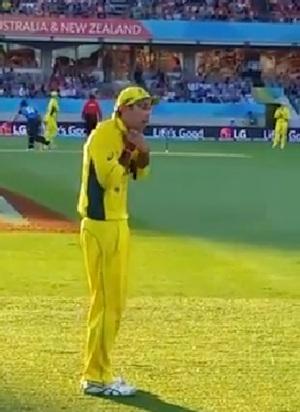 Maxwell was fielding in the deep when he turned to a section of the crowd and jokingly placed his hands around his throat to suggest that the home side were about to fail chasing.
But the Kiwis, who had lost five wickets for 15 at one stage, had the last laugh and claimed a place in the quarter-finals.
The video clip was uploaded to Facebook by New Zealand fan Sam Holt and by today afternoon had attracted more than 173,000 views, liked by 65,000 people and shared 3,000 times.