Is the trophy the captain's Valentine at this cricket World Cup?
The start of the ICC's 50-overs-a-side showpiece event coincides with Valentine's Day. Defending champions India and the other 13 contenders will try their best to woo the trophy.
Let's look at what these captains must be singing to do so.
Rediff.com brings you a lighter-veined pictorial representation of the various captains' state of mind.
VOTE: Who will win the 2015 World Cup?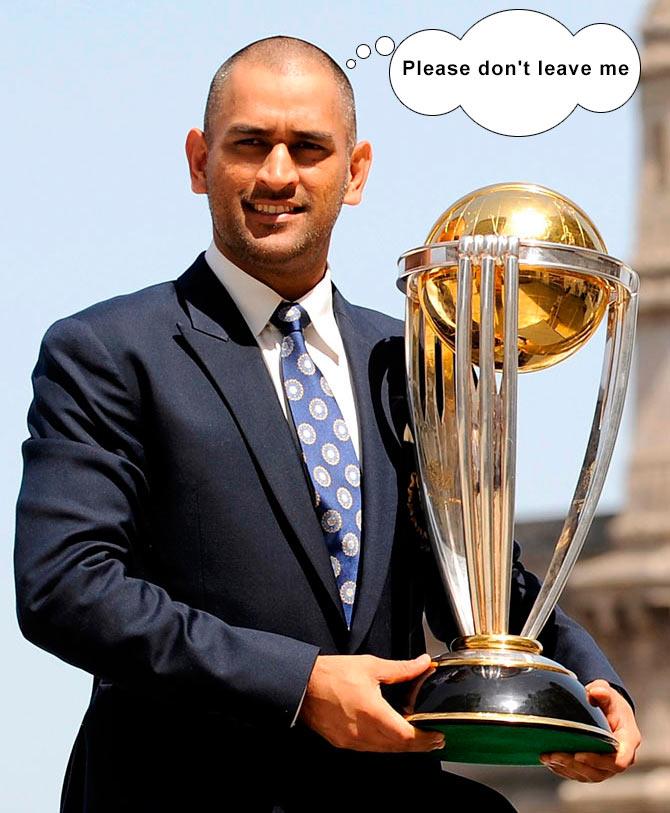 Mahendra Singh Dhoni is doing everything to see that the trophy remains with India. Therefore, for the occasion, Pink's Please don't leave me, will be apt!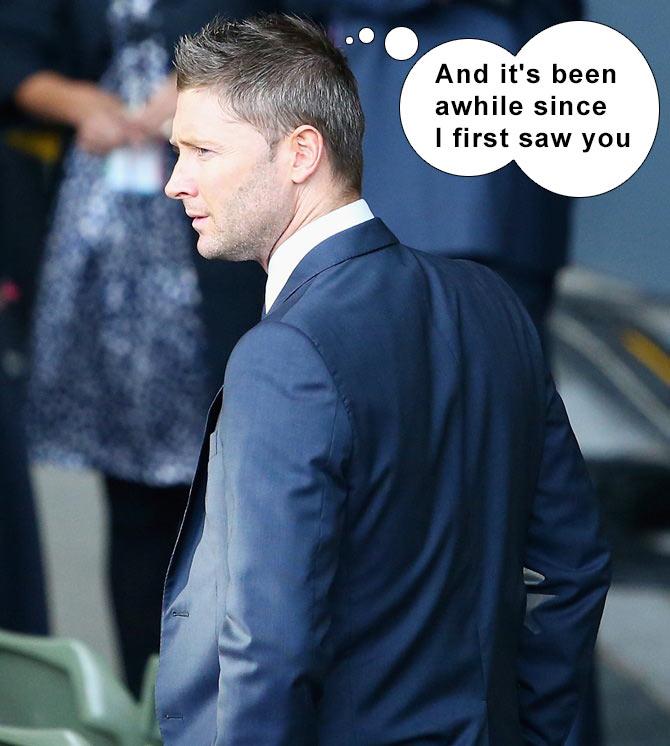 Australia last won the World Cup in 2007 and Michael Clarke's men are looking to regain the crown on home soil. It really has been a while that Aussies have had their hands on the Cup. That's why And it's been awhile since I first saw you, by Staind, is on his lips.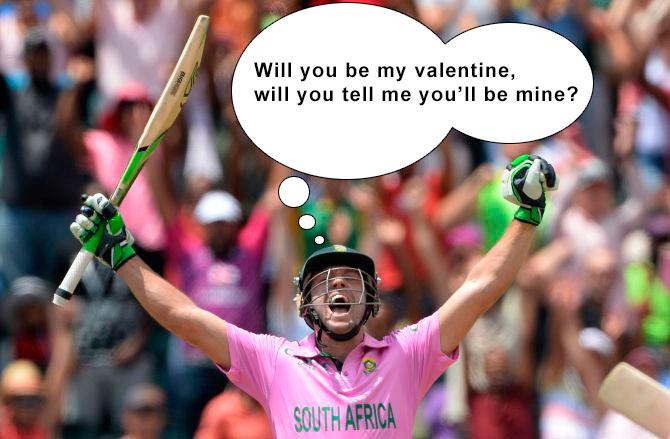 South Africa are known as the 'chockers' of the World Cup. They will be eager to shed the tag this time around. Their skipper, AB de Villers, is pleading: Will you be my Valentine, will you tell me youll be mine, will you be my Valentine, will you love me all the time?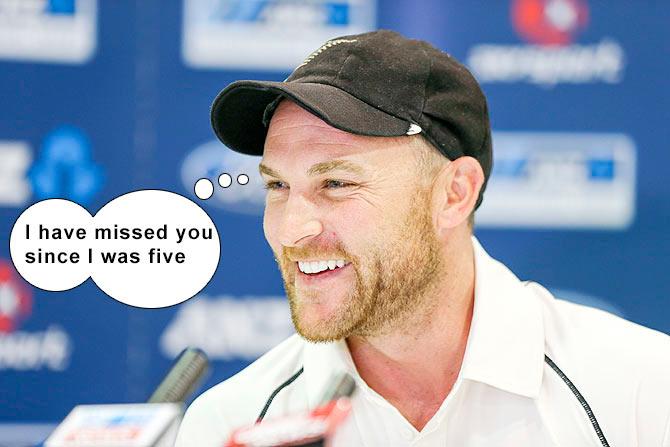 New Zealand, the co-hosts with Australia, are the perennial bridesmaids. The experts too have opined that if the Kiwis have to win the Cup, 2015 is their year. Not surprisingly, I have missed you since I was five, by Clare Bowditch And The Feeding Set, depicts the mind of their skipper, Brendon McCullum.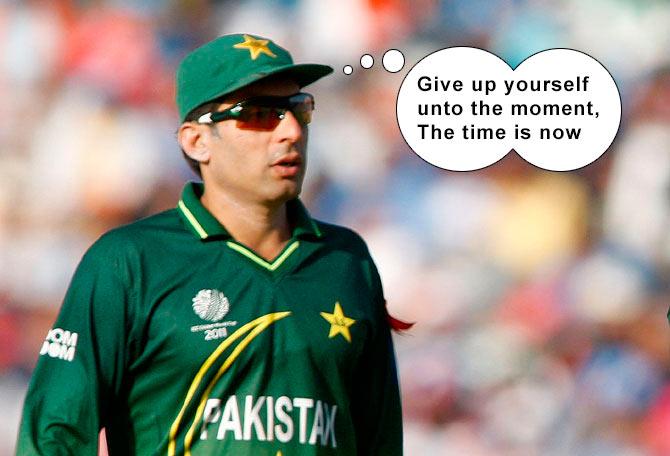 Not many would like to give Pakistan a chance. But like they say- Never say never. It might be Pakistan's time now! Give up yourself unto the moment, the time is now is their skipper Misbah-ul Haq's theme.