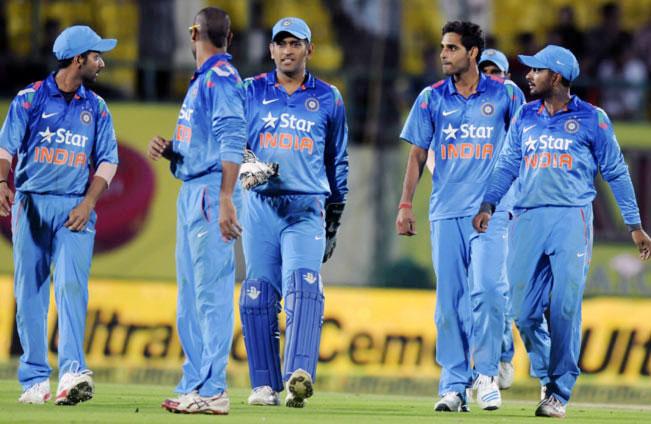 The Indian team.
Former Indian captain Sunil Gavaskar feels that the 2015 cricket World Cup beginning on February 14 in Australia and New Zealand will be "most
competitive" edition ever as many teams can win the title.
"Will Australia do it this time, or New Zealand, who are gelling and combining so well under the leadership of Brendon McCullum? Will India be able to defend their title? Or will South Africa finally swallow it?" Gavaskar asked.
"Nowhere has the World Cup been so hard to predict as this one with many teams fancying their chances and it will perhaps be the most competitive World Cup ever," he wrote in his Foreword for the book Cricket World Cup - the Indian Challenge written by journalist Ashish Ray.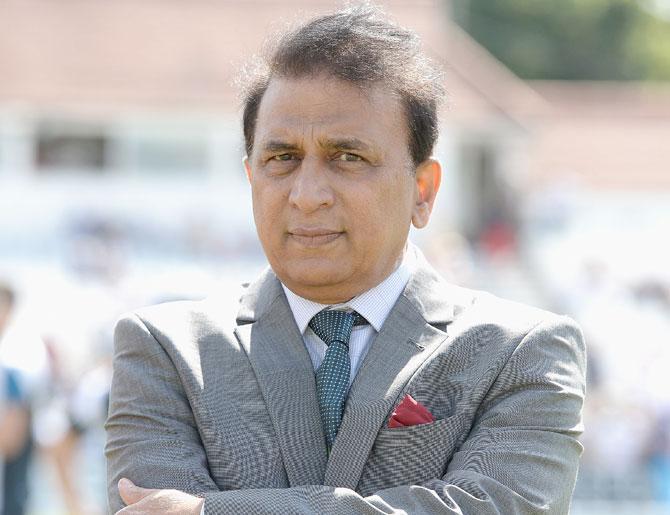 Former India captain Sunil Gavaskar. Photograph: Getty Images
Gavaskar, who played in four World Cups (1975, 79, 83 and 89), said that ODI cricket has changed a lot since the 1970s and the Indian team has also transformed from just playing for "fun" in those early days to becoming one of the best sides in the world.
"...limited overs cricket in 1970s was quite different from what it is today. Firstly it was played in white clothes with a red ball and with no 30 metre circle or any other field restrictions. Neither were bouncers restricted to two per over, and for the first three World Cups it was a 60 overs-a-side-game. The boundaries were right up to the fence at the ground and sixes were not hit too often as now. It was a different game then," he wrote.
"It had its challenges, and biggest one for Indian team was to take the format as seriously as Test match format. It was only after the Indian team participated in a tri-series in Australia in 1980-81 where they played five matches against each other teams that they began to think about tactics and how to win a game.
"Till then, it was mostly a format played for fun and the results did not really affect any player's position in Test team," said 65-year-old Gavaskar who retired from international cricket in 1987 after playing 125 Tests and 108 ODIs.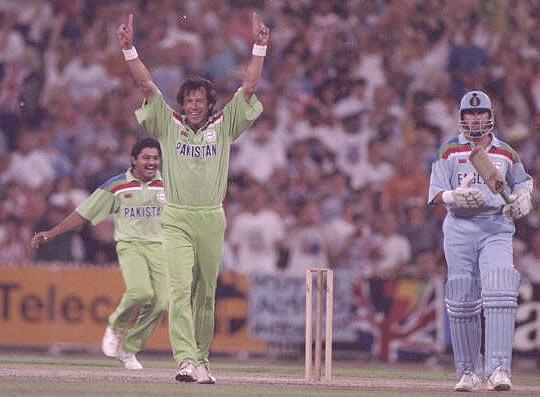 Pakistan captain Imran Khan celebrates winning the 1992 World Cup. Photograph: Getty Images
Explaining how the one-day game has changed in the last two decades, Gavaskar mentioned the 1992 edition of the World Cup in Australia and New Zealand as the defining year.
"Now suddenly, instead of odd game thrown in at the end of a tour, limited overs series of five matches started to be part of every tour, and with it came the era of specialist one-day player who did not necessarily play Test cricket.
"Captains started to devise strategies...bowlers too began to realise that they did not have to just run and bowl but do so to stop runs as well as get wickets," he said.
"It was only in 1992, when the World Cup moved to Australia, that coloured clothing and field restrictions came into play. The bouncer was banned from 1994 till it was resurrected in the 2003 World Cup in South Africa. The game had become 50 overs-a-side-game in 1987 itself, and ... most if not all games were day-night affairs and played under lights."
© Copyright 2022 PTI. All rights reserved. Republication or redistribution of PTI content, including by framing or similar means, is expressly prohibited without the prior written consent.