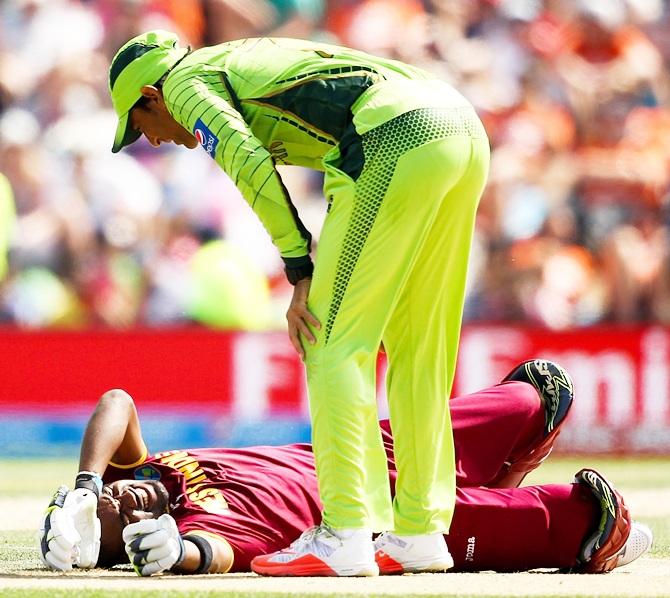 Darren Bravo of West Indies lays on the ground after being hit by the ball while taking a run. Photograph: Martin Hunter/Getty Images
West Indies left-hander Darren Bravo will stay with the West Indies' team despite sustaining a torn hamstring during the cricket World Cup Group B 150-run win over Pakistan at HagleyOval on Saturday.
Russell's all-round show helps West Indies demolish Pakistan
West Indies media manager Philip Spooner told reporters Bravo had been taken to hospital for an MRI scan after retiring hurt during West Indies' innings. He said the injury had been diagnosed as a lower-grade tear.
"He has not been ruled out, he remains with the team," Spooner said.
Spooner said, however, that Bravo was 'highly unlikely' to play in next Tuesday's match against Zimbabwe in Canberra.