A selection of musings from around the cricket World Cup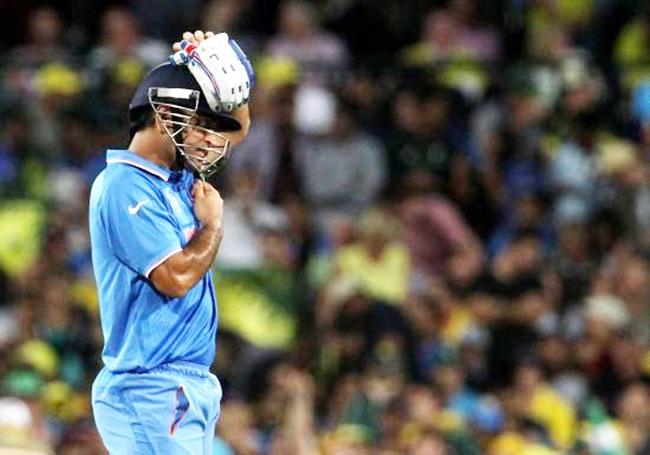 Mahendra Singh Dhoni of India during the World Cup Semi Final match at Sydney Cricket Ground. Photograph: Vipin Pawar/ Solaris Images
Four years ago, he helicoptered India to World Cup glory. Today, he was scratching around at barely a run a ball, almost as if he had given up himself.
How India squandered the chance of retaining title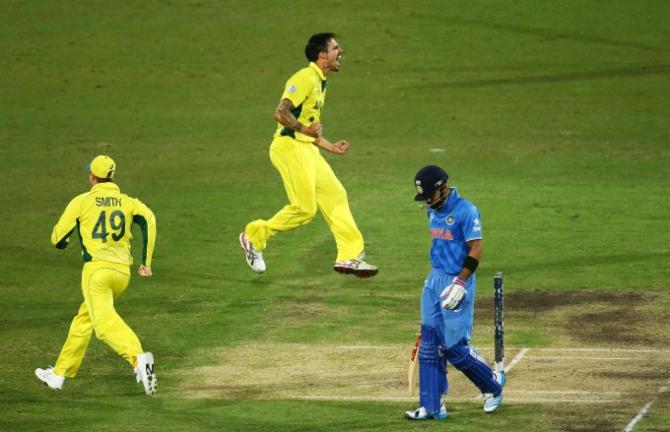 Mitchell Johnson of Australia celebrates taking the wicket of Virat Kohli of India during the World Cup semi-final match. Photograph: Matt King/Getty Images
Australia have joined co-hosts New Zealand in the final of the ICC World Cup. This is the second consecutive time that both the co-hosts have reached the final and it will be interesting to see if New Zealand will be able to do to 'big brother' Australia what Sri Lanka were unable to do to India in the last World Cup final.
Dhoni blames pressure for India's semi-final loss to Australia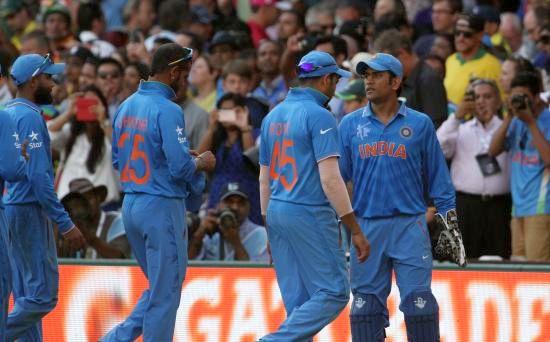 Mahendra Singh Dhoni walks back to the pavilion at the end of Australia's innings in the World Cup semi-final at the SCG. Photograph: Vipin Pawar/Solaris Images
The pressure was just too much for India in the end. It put a spirited defence of its World Cup title but chasing more than 300 to beat Australia in Thursday's semi-final was a task even beyond it.
Mahendra Singh Dhoni, India's inspiring captain who led his country to an unforgettable World Cup win four years ago, led his team from the front again.
Stumped: Cricket World Cup's lighter moments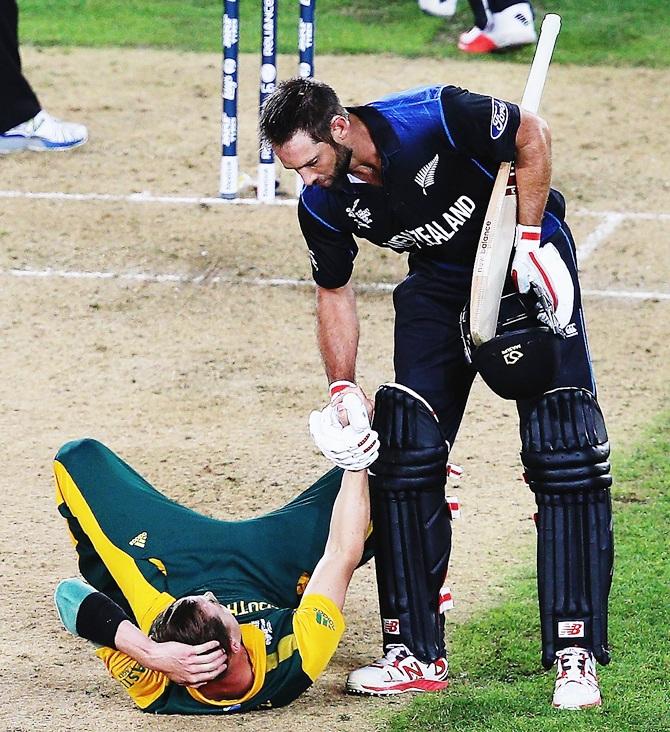 Grant Elliott, who scored a six off the penultimate delivery to win the match for New Zealand, helps South Africa pacer Dale Steyn off the ground at the end of the match. Photograph: Hannah Peters/Getty Images
Welcome to Stumped, Grandstand's less-than-serious summary of the sixth week's action at the Cricket World Cup.
DON'T MISS PREM PANICKER ON THE WORLD CUP!