Even as Bangladesh expressed outrage over the Rohit Sharma 'no-ball' controversy during their World Cup quarterfinal defeat to India, the BCCI asked ICC President Mustafa Kamal who criticised "poor umpiring" in that match, to raise the issue before the world body.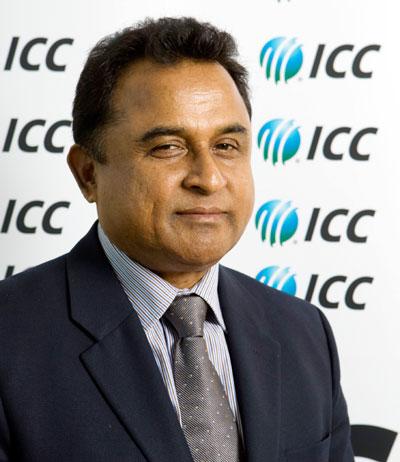 Claiming to speak as a fan, Kamal, a former president of Bangladesh Cricket Board, had said that the on-field umpiring during the quarterfinal clash in Melbourne, which his country lost by 109 runs, was "very poor".
BCCI, however, did not make any strong reaction but only said that Kamal should raise the issue in the ICC meetings.
"The ICC President (Kamal) has raised many important issues. He should raise the issue at the ICC meetings," BCCI Secretary Anurag Thakur said.
The bone of contention was a close no-ball reprieve that centurion Rohit Sharma got during the game. Rohit was on an individual score of 90 and team total on 196 in the 40th over bowled by Rubel Hossain when a marginal 'no-ball' call went in favour of the Indian opener.
He went on to add another 47 runs in quick time to help India go past the 300-run mark.
Pakistan's Aleem Dar was the umpire who adjudged Rubel's full-toss as waist high 'no-ball' with Rohit being holed out at deep mid-wicket boundary.
However, TV replays showed that it was a real touch-and-go situation which could have gone either way.
Besides strong criticism of the umpiring decision from Kamal, the controversy led to protests erupting in Bangladesh with fans voicing their displeasure and even burning Dar's effigy. BCB also said it will protest the umpiring in its report to the ICC.
Kamal had said that the matter needs to be looked into.
"From what I have seen, the umpiring was very poor. There was no quality in the umpiring. It seemed as if they had gone into the match with something in mind. I am speaking as a fan, not as the ICC president," Kamal said.
"Umpires may make mistakes. The ICC will see if this was done deliberately. Everything is on record. The ICC has to investigate and inquire the issue to see if there's anything to it."
Image: ICC President Mustafa Kamal.
Photo: Jack Dabaghian/Getty Images