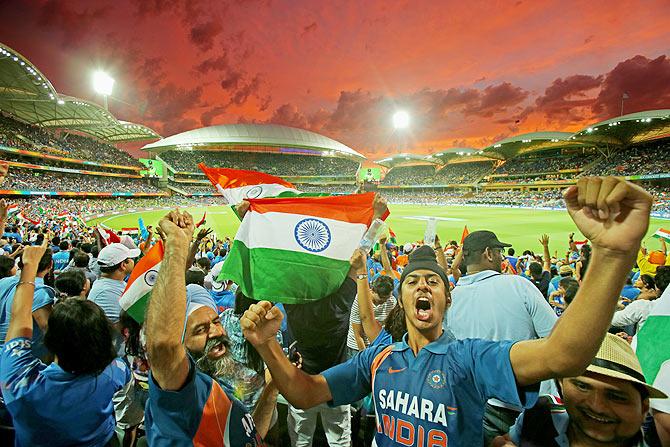 After a long and hard-fought World Cup campaign, the Indian cricket team will soon return home.
Without the Cup which they won in 2011, yes, but as heroes nevertheless.
Led by a captain who has redefined commitment to the cause -- M S Dhoni is yet to see his new-born daughter who was born when the team was away in Australia -- and a team that defied sceptics and nay-sayers with their performance, the Indian cricket team has proved its mettle by making it to the semi-final.
India clearly lost to a team that played better cricket on the day.
Even broken hearts can't hide the fact that Dhoni's Devils played superior cricket all through the tournament -- evident from the fact that till their semi-final loss, they had been unbeaten all the way.
True heroes, they deserve our unstinting applause.
Welcome the Boys in Blue with a show of hands. Applaud the Indian cricket team!