George Bailey is resigned to the idea that he may well go from captaining Australia against England in the World Cup opener on Saturday to being dropped from the side altogether for the second match against Bangladesh
VOTE: Who will win the 2015 World Cup?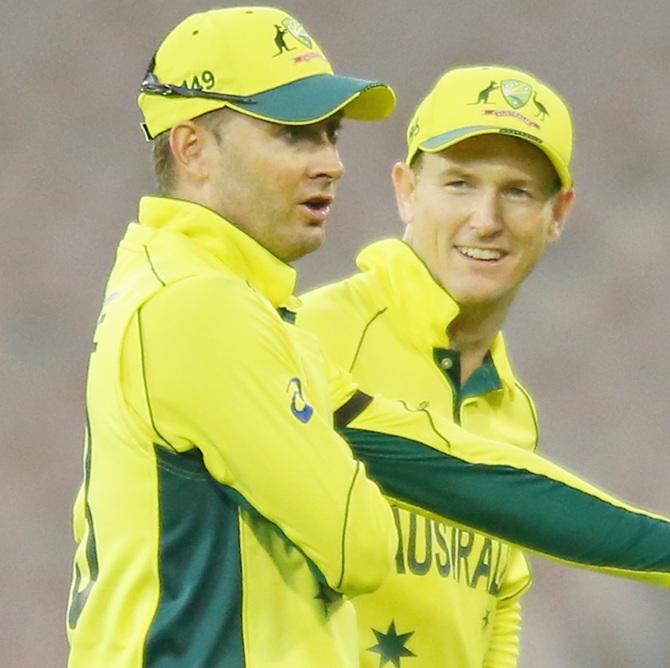 Michael Clarke and George Bailey of Australia talk while in the field . Photograph: Scott Barbour/Getty Images
Bailey will relinquish the reins if regular skipper Michael Clarke, as expected, proves his fitness for the Bangladesh game on February 21 after coming back from hamstring surgery.
World Cup, Australia v England: How the teams stack up
Sledging can wait as England is out there to play cricket
1. A more bitter pill to swallow for Bailey will be losing his place in a side crammed with batting talent after his recent struggles.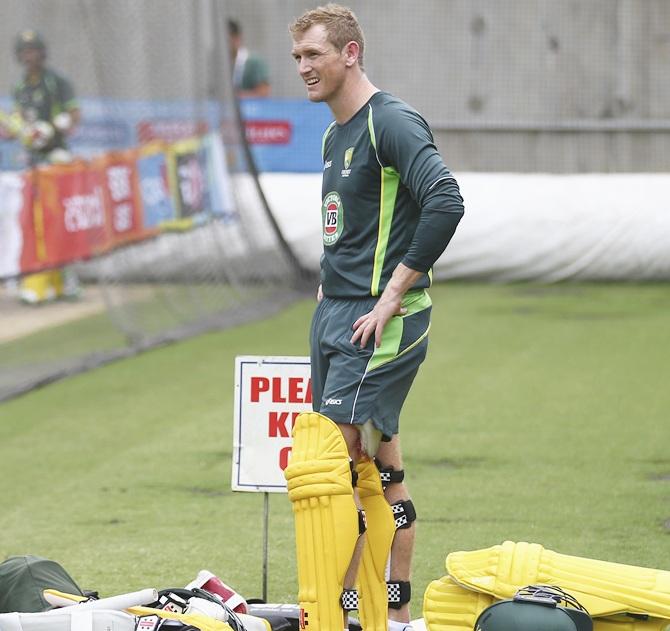 George Bailey of Australia looks on uring an Australian nets session at Melbourne Cricket Ground. Photograph: Ryan Pierse/Getty Images
2. Bailey has not surpassed 25 in his past seven one-day international innings, though he scored a couple of 40s during the warmup matches.
3. "I don't think I will, but that's fine," Bailey told reporters in Melbourne on Friday when asked what he would need to do to keep his spot.
"I think it's a pretty basic equation there. So what will be will be."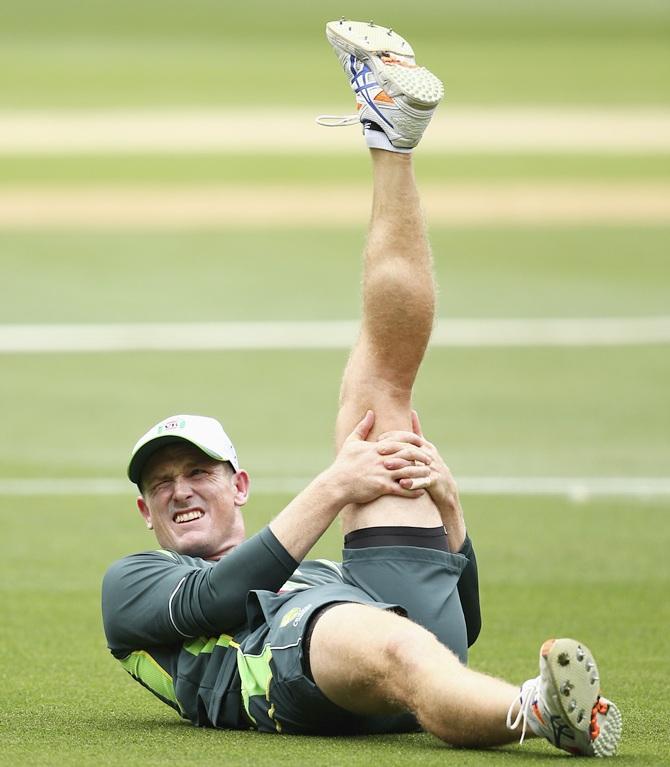 George Bailey of Australia trains during an Australian nets session at Melbourne Cricket Ground. Photograph: Ryan Pierse/Getty Images
4. "I think it's great that (Clarke's) on track. Certainly from the initial time of his injury, I think he's done a remarkable job to get back in time.
"To even have murmurs of him playing in this game, to be available for the next game, which was always the plan, I think he's done a great job."
5. With Clarke suffering a succession of injuries in recent years, vice captain Bailey has led the one-day team with aplomb, securing recent series victories against South Africa late last year and in the triangular tournament with England and India.
The 32-year-old Tasmanian's calm, effective leadership was enough for selectors to stick with him as the first one-day deputy at the World Cup, rather than promote in-form batsman Steven Smith, who assumed the captaincy of the Test side when Clarke was sidelined during the India series.
Bailey was philosophical about his place in the pecking order but also spoke with pride of his one-day record which boasts an impressive batting average of 41.74 from his 56 ODIs.
6. "Certainly, I'd like more runs there's no doubt about that," he said.
"Our record as a team in the games that I've played is bloody good I reckon, and I'll stand behind that and what we've achieved as a group is very, very good.
"I think if you look at my international career it stacks up pretty well against just about anyone.
"So I'm really comfortable about where I'm at. But like every single batsman that's about to take part in this tournament, I want some runs."