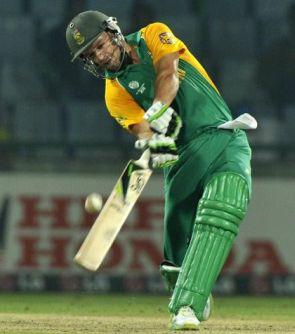 With all the excitement surrounding the ICC Cricket World Cup 2015 the team at Rediff Labs looked at aggregate team statistics from last 4 years (Feb 2011 to Feb 2015) for all 10 test playing countries to find out the key statistics you need to know before the kick off.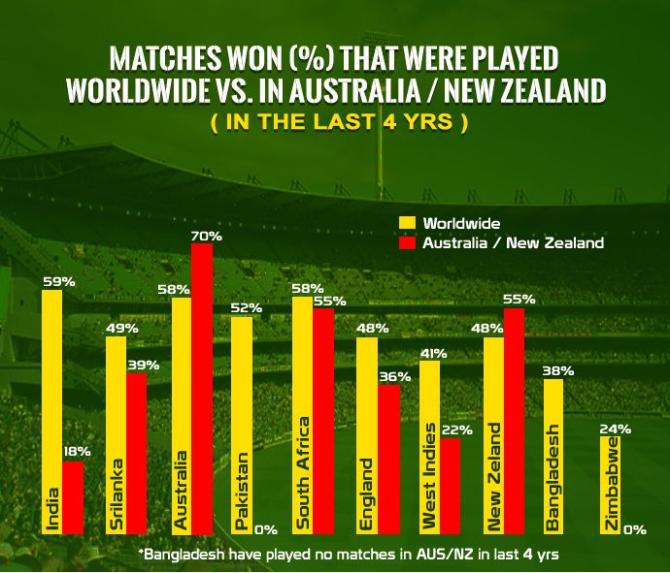 Take a look at the infographic above which shows that Australia has been the best performing team to play at home and in New Zealand winning roughly 7 out of every 10 games they play. They have also done well in matches they played worldwide with a winning percentage of 58%, with India leading at 59%, followed closely only by South Africa at 57%.

In contrast, India hasn't done particularly well playing away from home or the subcontinent, especially in Australia and New Zealand where they have only won 3 out of 17 matches with 11 losses. India also went without a win at the recently concluded Carlton Mid One-Day International Tri-Series. For India to qualify to quarter final, make it to the semi final and eventually to finals, that percentage would have to improve remarkably.

South Africa and New Zealand have been winning consistently regardless of home or away games with only a marginal difference between their win percentage worldwide and in Australia and New Zealand.
Sri Lanka and England have performed similarly both worldwide and in Ausitralia and New Zealand matches. With both teams so close to each other in the past it will be an interesting contest to watch out for.
Out of the 2 matches Pakistan has played against New Zealand in New Zealand, they haven't won any. Their worldwide win percentage is just above 50% mark.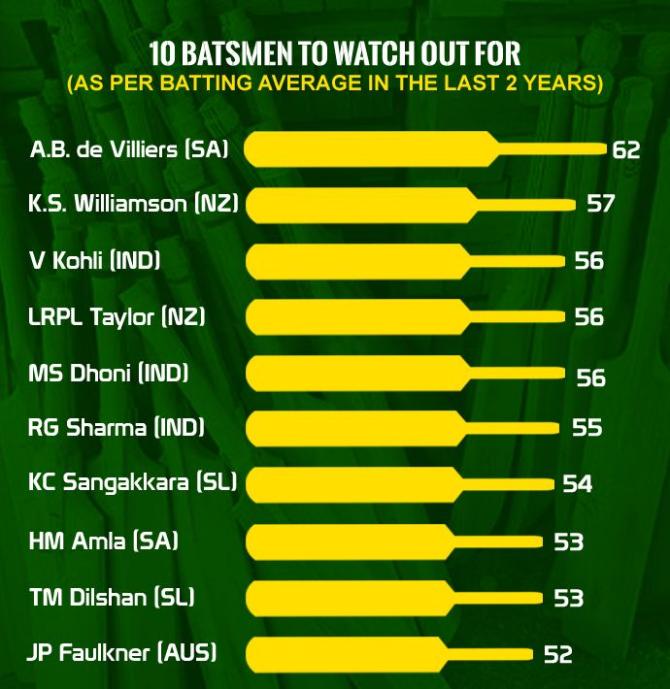 To find out the batsmen and bowlers to watch out for this World Cup the team at Rediff Labs analyzed individual batting and bowling records from last 2 years of players belonging to all 10 test playing countries who have batted in at least 20 matches for batsman and bowled in at least 20 innings for bowlers.
10 Batsmen to watch out for #CWC15
This list is dominated by top order players from South Africa, New Zealand, India and Sri Lanka sorted by their highest individual averages. MS Dhoni and JP Faulkner have been the best finishers for their respective teams.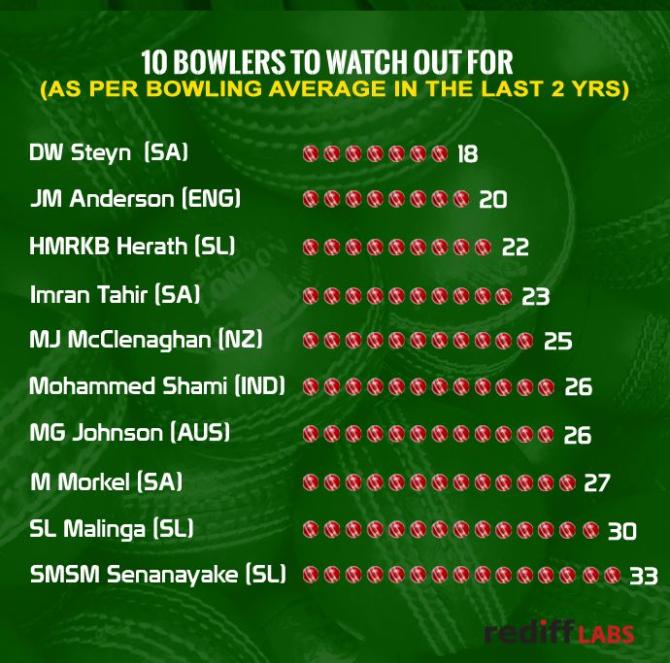 10 Bowlers to watch out for #CWC15
This list is sorted by lowest bowling averages. Sri Lanka and South Africa look like the teams with best bowlers with a more balanced bowling attack consisting of fast bowlers and spinners.

For more data driven journalism, check out Rediff Labs