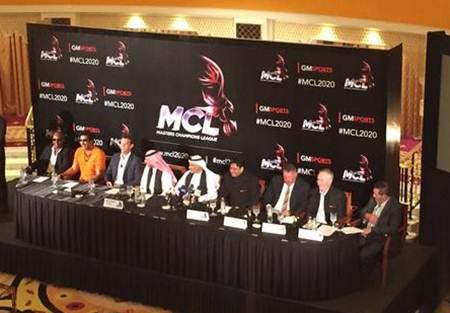 With current players from three full member nations seeking no objection certificates to participate in the upcoming Masters Champions League (MCL), the ICC warned the boards against entertaining such demands and called it 'unacceptable'.

At least three full member boards have written to the International Cricket Council expressing concern over their current players asking for no objection certificates to participate in the league, which was approved as a Twenty20 event meant strictly for retired players.

"Our decision not to issue a Disapproved Notice was based on the application from MCL which clearly stated that it was an event for retired players only," ICC senior operations manager Clive Hitchcock wrote in an e-mail, according to ESPNCricinfo.

He further stated, "Emirates Cricket Board, who sanctioned the event, did so on the basis of their negotiations with MCL for a retired players event. Consequently, the actions of those involved with the MCL in seeking current player participation in the event is unacceptable to us."

It is understood that the three members are Pakistan Cricket Board, Cricket South Africa and the West Indies Cricket Board.

As per the email, Hitchcock asked the three full members to contact him immediately if they received a request from a current or non-retired player for an NOC to play in the MCL.

Hitchcock pointed out that the affected boards have highlighted to the ICC that the MCL has been signing up players who are yet to retire, thereby weakening their domestic cricket.

"Within the past week we have received notification from two Full Members that its current players have just been approached to play in the event, by requesting those players to seek NOCs from their respective Board," Hitchcock said.
Players who have officially retired from international cricket will feature in the T20 tournament at the Dubai International Cricket Stadium, Abu Dhabi's Sheikh Zayed Cricket Stadium and Sharjah Cricket Stadium, starting on January 28.

The league includes former greats like Brian Lara, Sourav Ganguly, Virender Sehwag, Graeme Smith, Jacques Kallis, Wasim Akram, Adam Gilchrist and Michael Vaughan among others.