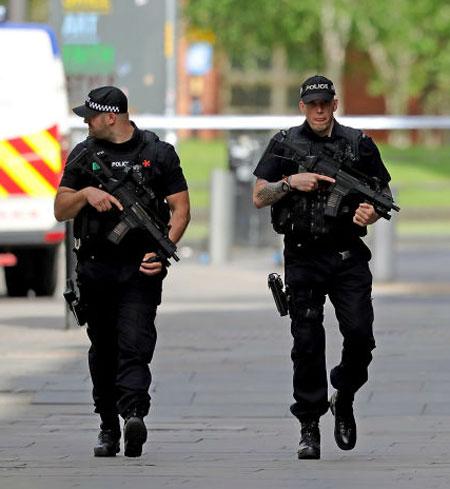 The International Cricket Council (ICC) on Tuesday said it will review the security for next month's ICC Champions Trophy and the Women's World Cup in the United Kingdom following a terror attack in Manchester, which killed 22 people.

The ICC Champions Trophy will begin on June 1 with matches scheduled to be held in London, Birmingham and Cardiff but Manchester is not among the venues for the event.
India's opening match is against arch-rivals Pakistan in Birmingham on June 4.

"We operate on advice from our Tournament Security Directorate -- in conjunction with the ECB and relevant authorities -- to ensure that we have a robust safety and security plan for both tournaments," ICC said in a statement.

"We will continue to work with authorities over the coming hours and days and review our security in line with the threat levels," it added.

The ICC offered its condolences to the victims of the attack, which was carried out by a suicide bomber at a crowded arena hosting US pop star Ariana Grande's concert.

The attack which injured 59 is the deadliest terror attack in the UK since the 7/7 bombings of 2005.

"Our thoughts are with everyone affected by the horrific attack in Manchester. The ICC and ECB place safety and security at the ICC Champions Trophy and the ICC Women's World Cup this summer as the highest priority," the ICC stated.

"The security situation has been very much front and centre of our preparations and we constantly review our procedures to guarantee they are as effective as possible to keep everyone safe," it added.

The ICC Champions Trophy would be followed by the Women's World Cup, scheduled from June 24 to July 23.

"We do not disclose our security details as a matter of policy," the ICC said.
IMAGE: Armed police patrol the streets in Manchester.

Photograph: Christopher Furlong/Getty Images