Hong Kong international Irfan Ahmed has been charged and provisionally suspended for failing to report an alleged fixing approach, the International Cricket Council (ICC) said in a statement on Tuesday.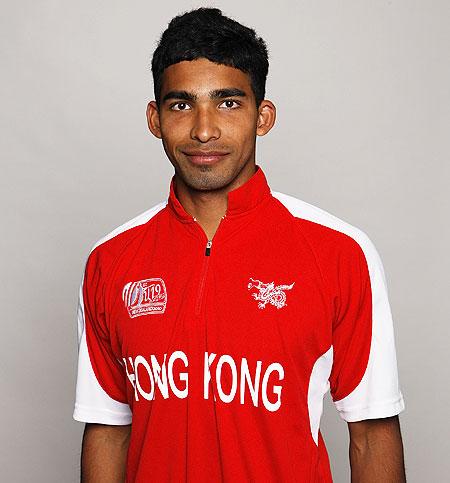 The 26-year-old all-rounder, who was included in Hong Kong's squad for the upcoming World Twenty20 championship in India in March, faces a ban of between two and five years if found guilty, AFP reported.
According to Australia's Fairfax Media, Ahmed was approached by former Pakistani cricketer Nasem Gulzar, one of the alleged match-fixers accused of paying former New Zealand batsman Lou Vincent to deliberately underperform in county matches in England.
Kevin Egan, Ahmed's defence lawyer, downplayed the charge against the cricketer.
"(Gulzar) was like a father figure to him and (Ahmed) was approached with a corrupt offer which he rejected. But the only criminality alleged against him by the ICC was simply having failed to report that approach," Egan was quoted as saying.
"At the moment we're in negotiations with the ICC and those negotiations have not yet concluded. I expect that within the next couple of weeks we will have come to a conclusion."
Ahmed has represented Hong Kong in six ODIs and eight T20 internationals but has not played since October 31, after withdrawing for personal reasons.
Image: Irfan Ahmed of Hong Kong
Photograph: Martin Hunter/Getty Images