'There was something very different and unique which was in a good taste'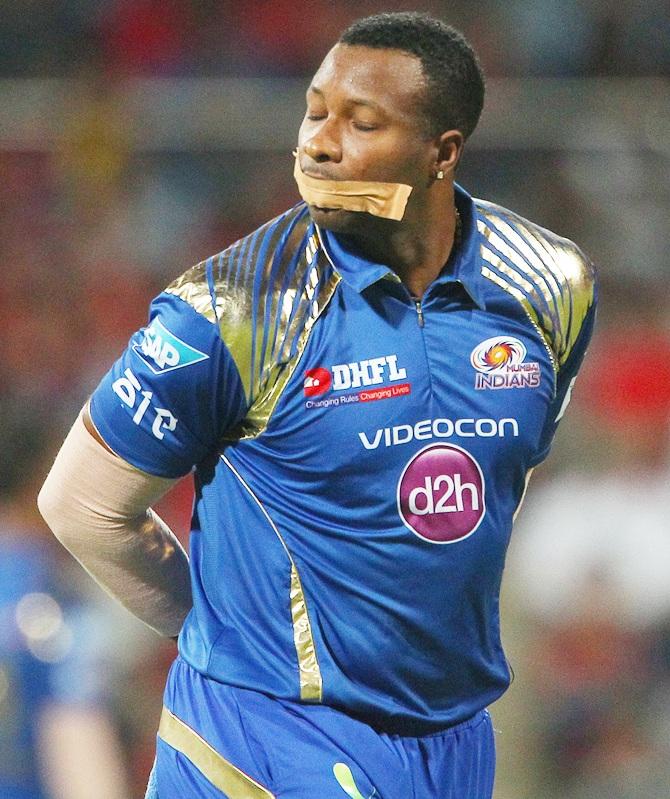 Mumbai Indians' Kieron Pollard sports a duct tape on his mouth. Photograph: BCCI
Defending Kieron Pollard for plastering his mouth with a duct tape after being told to be quiet by the umpire, Mumbai Indians' senior off-spinner Harbhajan Singh the bizarre gesture was unique but not in bad taste.
PHOTOS: Ever seen Pollard put a tape on his mouth?
Mumbai Indians all-rounder Kieron Pollard put on a tape on his mouth after the umpires rapped him for his onfield altercation with fellow West Indian and Royal Challengers Bangalore batsman Chris Gayle during an IPL match on Sunday.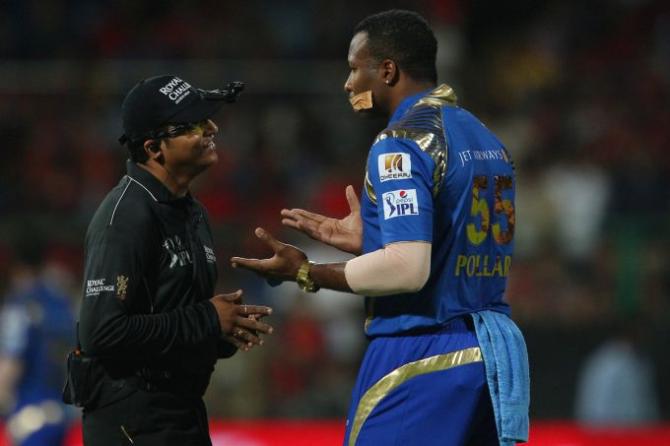 Kieron Pollard speaks to the umpire. Photograph: BCCI
"The umpire told him to stay quiet, so he wanted to make sure to put the tape on his mouth and be quiet, but he is a bit of character. He likes doing things like that. IPL brings the best flavours of the West Indies boys and there was something very different and unique which was in a good taste," he said.
Pollard was warned by one of the on-field umpires to stay away from any banter after he was seen trying to unsettle RCB opener Chris Gayle's rhythm by hurling a few words at him.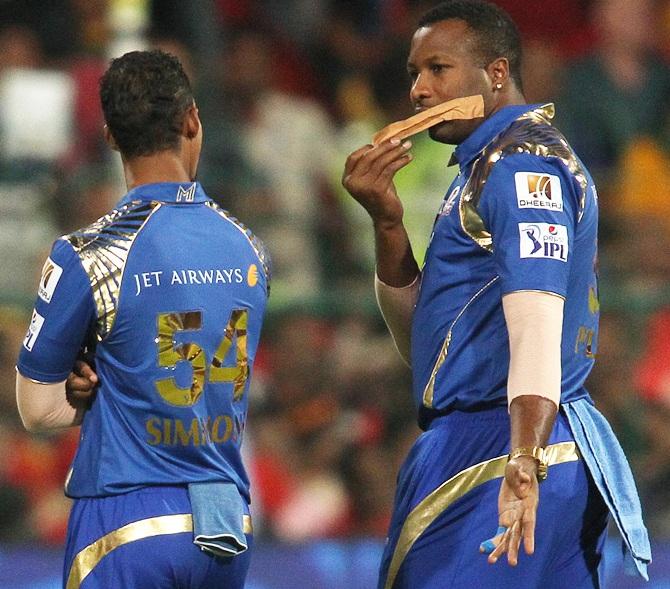 Mumbai Indians' Kieron Pollard talks to Lendl Simmons. Photograph: BCCI
However, the tall West Indian responded hilariously by plastering his mouth with a tape which amused the spectators, Gayle and Mumbai Indians players including Ricky Ponting and Anil Kumble sitting in the dugout.
Asked about his unique on-field behaviour, Pollard said it was just for fun.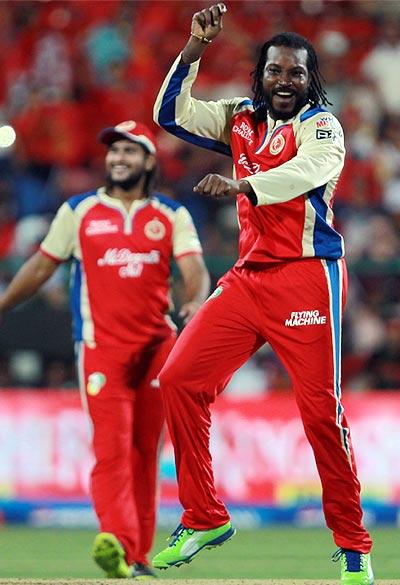 Chris Gayle dancing away to music. Photograph: BCCI
Chris Gayle became a huge hit in India courtesy his fireworks with the bat in the IPL.
And, like his towering sixes, what's also a hit with the fans is his style of celebration -- Gangnam style, made popular by South Korean musician Psy. Every time he picks a wicket or takes a catch the all-rounder takes off on the Korean rapper's jig.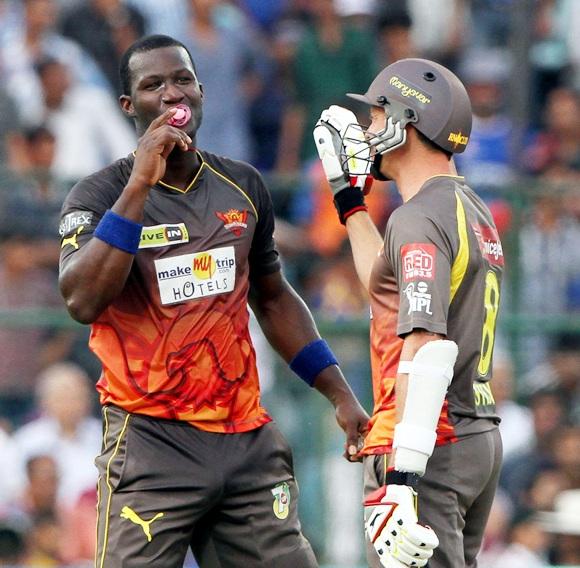 Darren Sammy's unique celebration. Photograph: BCCI
In 2013, Sunrisers Hyderabad's Darren Sammy walks away with the most endearing celebration of IPL 6 -- his 'pacifier celebration'!
His impressive act of 'pacifier sucking' stood out this season. Sammy dedicated his colourful celebration to his one-month old daughter, Princess Skai.