'This was my chance to bat'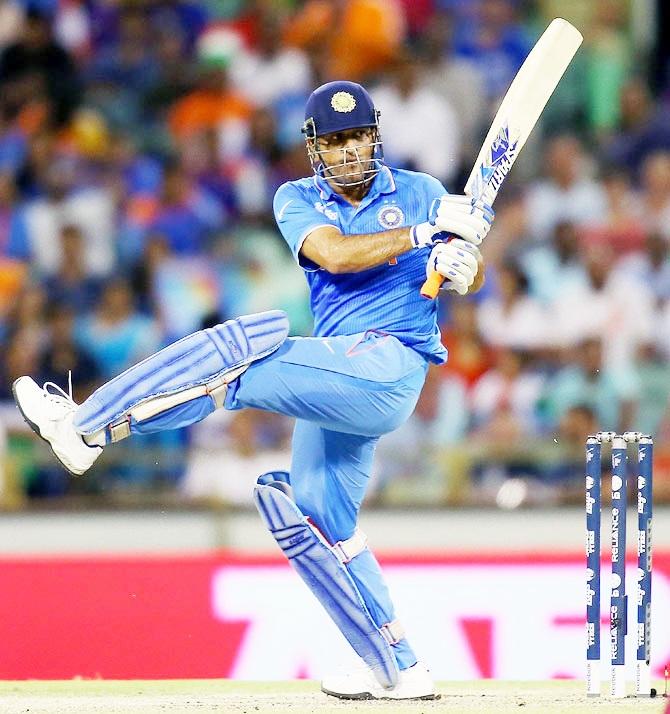 India captain Mahendra Singh Dhoni. Photograph: Paul Kane/Getty Images
India restored some pride with a 77-run win over Bangladesh in third and final One day International to prevent the spirited hosts from securing a whitewash.
Raina's all-round show helps India thrash Bangladesh
India skipper Mahendra Singh Dhoni attributed the win to the team's performance with the bat. India scored 317 for six courtesy Dhoni's 69 and a fluent 75 from Shikhar Dhawan.
Dhoni made his runs at No 4, a position he would want to continue to bat on.
"The last two years I have hardly batted at No 4. If I have, I have only done so after the 30th-35th over. This was my chance to bat. That's why we have pushed Raina to No 6 so that we have an experienced batsman there. This is something I can do only if No 6 and 7 keep on batting well."
"I won't be shy, I hadn't been moving well against spin but that had to do with the fact that there wasn't much batting behind me," he added.
Suresh Raina was named man of the match for his 38 and three wickets. He said batting made the difference in the match.
"We batted really well as a group," said Raina.
"MS took the responsibility and had a good partnership with Shikhar. Dhawal (Kulkarni) started off the bowling well. Later Ashwin and I followed up on it. We played really well today, that's the positive we will take from here."