It's a mindset thing: Hayden on India's ICC title drought, advises them to forget about outcome in WTC final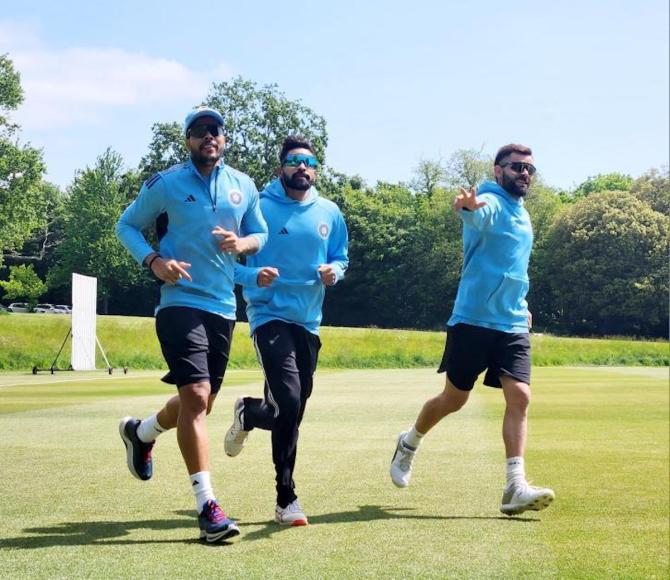 The great Matthew Hayden reckons India's title drought in ICC events in the past decade has to come down to the players' mindset as skill was never an issue and has advised them to "forget about the outcome" going into the World Test Championship final against Australia.
India's last ICC title came under the leadership of M S Dhoni back in 2013 and since then the team has fallen short in high pressure knock-out games including the 2017 Champions Trophy final against Pakistan, 2019 ODI World Cup semifinal versus New Zealand and more recently the T20 World Cup semifinal against England last year.
In the inaugural WTC final two years ago, India finished runners-up to New Zealand.
In terms of the financial and talent resources, India have been the sport's powerhouse for long but the big titles have eluded them.
Can they turn it around against Australia at The Oval in the final from June 7?
"It's certainly not a question of skill. So, it has to be a question of just the opportunity and the mindset going in. I mean, cricket is life here, it is the DNA of sport and has no other competitors," Hayden, an important member of the all-conquering Australian team of 2000s, told PTI in an interview.
Cricket's popularity in India is unmatched and therefore it creates more pressure around the players, said Hayden.
"In Australia I could walk down the street and largely be unrecognised, especially with this terrible beard and hat on (laughs). But it's also got great competitive sports besides cricket. Rugby, football, our watersports, surfing, outdoor sports, here in India it's very insular and there's a lot of pressure.
"It's the same with Pakistan cricket as well. There is one sport and it is cricket so it's a mindset thing."
"Being cautious about looking for the scoreboard and looking for the titles and just playing and being a part of process, something when you look at franchise setups, Gujarat Titans have done really well this year and CSK have done very well. Mumbai Indians as well believe in a certain process.
"So, that would be my advice to Indian cricket to forget the outcomes, but buy into the process," said one of the most destructive openers of his generation.

'Australia would've had huge advantage at Lord's but Oval will be 50-50
Hayden believes either side doesn't enjoy an advantage going into the final but the IPL players from both teams would be well prepared. Majority of India's squad members played in the IPL while only three from Australia were part of the two month long tournament.
"The Test championship puts context to Test cricket relevance. And you've got two of the greatest nations in cricket, head to head in India and Australia. Being at The Oval, it's a good opportunity for it to be a venue which doesn't necessarily favour one particular side or the other.
"It's by tradition England's bounciest, more even surfaces. It doesn't favour the spinners, doesn't really favour the seamers so it's quite a neutral venue. It's nice to see them playing in that venue in particular, had it been at the Lord's, Australia would have had a huge advantage there," he said.
'Players who played in the IPL at an advantage'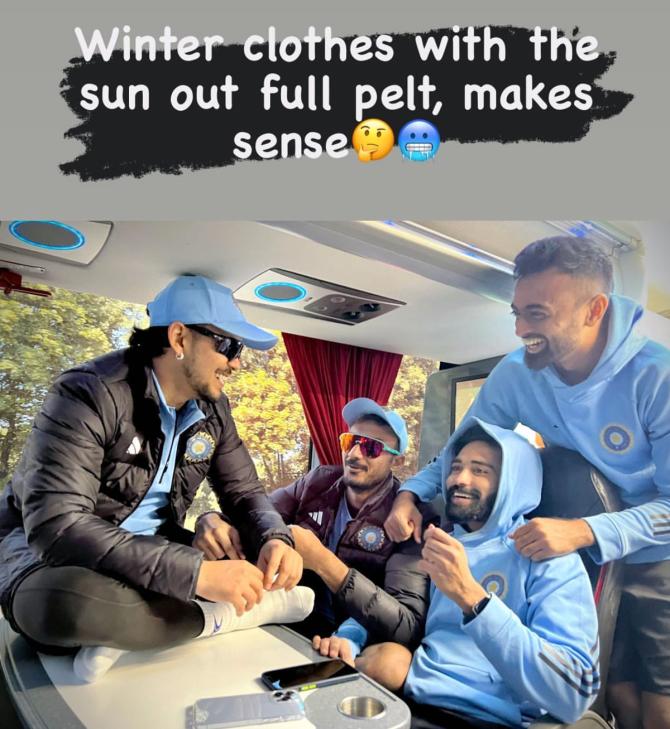 For someone like Cameron Green, a maiden IPL season was good preparation for the high stakes WTC final, said Hayden.
"Don't pay too much mind to the preparation of either nation. I don't sense that there's a great disadvantage in playing IPL cricket as opposed to playing county cricket.
"The level is so extreme in high performance at IPL level. Take someone like a Cameron Green for example. He's had a a bumper of a season for Mumbai Indians.
"It's a no brainer whether he is playing here or whether he's actually playing in county cricket or wherever. He's exposed to the highest level of sport and if anything, I think there may be a slight advantage for the guys that have been playing that higher level (IPL)."
"The mix of playing high performance cricket at IPL now going to match specific venue training, is excellent preparation," said Hayden when asked about both teams not playing a warm-up game ahead of WTC title clash.
© Copyright 2023 PTI. All rights reserved. Republication or redistribution of PTI content, including by framing or similar means, is expressly prohibited without the prior written consent.