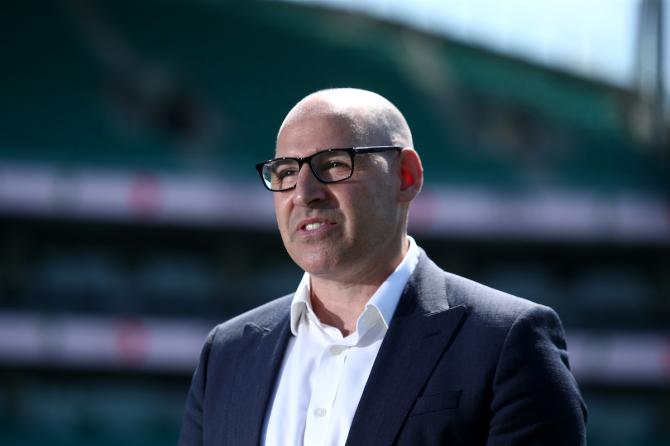 Cricket Australia CEO Nick Hockley is thrilled that as many as 14 Australians will be taking part in the inaugural Women's Premier League (WPL) to be held in Mumbai next month.
The first edition of WPL, with team valuation of more than Rs 4600 crore and broadcast deal upwards of Rs 950 crore, has already started grabbing eye balls.
"We are so excited to see rapid growth of women's cricket in India and to see full stadium in our last series here is absolutely fantastic and something we had been advocating in Australian cricket," Hockley, who was present at the Arun Jaitley Stadium during the second India versus Australia Test, told PTI during an interaction.
Ashleigh Gardner, with a Rs 3.20 crore (USD 558,000) deal with Gujarat Giants, is the highest paid Australian star in WPL.
"We are absolutely delighted to see WPL starting. It's a great parameter to see how many Australian players are playing in WPL and to have 40 per cent of the Aussie represent the overseas players in WPL, which is a great result.
"And equally in terms of T20 cricket, good number of Aussies are playing in IPL, it is great to see how we are going globally," Hockley stated during the conversation on the opening day of the second Test.
While the Indian men haven't been allowed to play in franchise based T20 leagues across the globe, top woman cricketers like Harmanpreet Kaur, Jemimah Rodrigues, Deepti Sharma, Shafali Verma and Richa Ghosh have all plied their trade in WBBL.
Hockley is confident that it won't stop.
"More opportunity that we have for our female players is just absolutely brilliant. There is now an established pathway to play professional cricket for female cricketers which is so exciting," he said.
"We are proud that WBBL has been a leader and standard of cricket has been exceptionally high. So we would like to see as many Indian players playing in WBBL in foreseeable future."
Not in favour of putting cap on playing T20 leagues
There are too many men's T20 leagues being played across the globe and Aussie cricketers are the most sought after. But Hockley is against putting a cap on their participation although playing for Australia remains paramount.
"I think it is exciting to see the number of opportunities for cricketers coming through and main thing for us is Baggy Green that remains the pinnacle. As we have demonstrated this season that all players are playing BBL this season," he said.
"Equally, there has been good opportunities for some Australian players to play in various leagues. Ultimately playing for Australia in Test cricket, ODI or T20 is the ultimate prize for any Aussie cricketer."
New FTP has been able to strike a fine balance
Unlike earlier times, Hockley is satisfied with the new FTP where there are no white ball international games scheduled during the window of BBL, which allows all top limited overs stars to take part.
"We have got really great certainty on FTP which balances between domestic and international cricket. We are excited about next FTP in Australia. Now Border-Gavaskar Trophy will be five-match affair, putting it on par with the Ashes," Hockley said.
"And what we have done is we haven't scheduled white ball international cricket at the same time as BBL because you get best chance to get best players available for BBL and equally a great breeding ground for talent coming through in Australian white ball cricket."
CA is financially stable after new broadcast deal with Disney Star
Hockley had seen Cricket Australia through the torrid times during the post COVID-19 phase and is happy to share the information that the board is now financially stable.
"It was really tough and there was a lot of additional expenses. We had to pay for hotel quarantine, for chartered planes, we had restriction on number of people coming to the ground. It was tough but we have come through in good shape," he said.
"We are really excited about our new media deal with Disney Star which goes for next seven years. We have also renewed our domestic TV deal with Fox Sports and Channel 7."
© Copyright 2023 PTI. All rights reserved. Republication or redistribution of PTI content, including by framing or similar means, is expressly prohibited without the prior written consent.