India will win series against Australia, but 5-0 unlikely, says Ganguly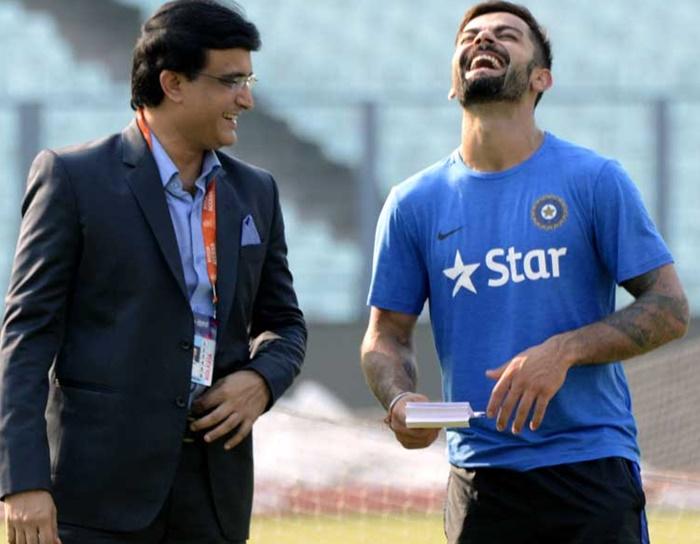 IMAGE: Sourav Ganguly believes India will win. Photograph: PTI
Former captain Sourav Ganguly believes India will win the upcoming five-match ODI series against Australia but said that a 5-0 whitewash is unlikely against the visitors.
"At home, India will be very tough to beat. India will win but 5-0 (like against Sri Lanka) may not be possible as Australia are a strong side," Ganguly said.
He hailed the selectors' rotation policy, saying, "They (selectors) want to assess the youngsters. It's a good move looking ahead to the World Cup 2019. We have enough time to prepare. Everyone will get a chance, that's what you need in a team building."
The ODI series begins with the opening match on Chennai on September 17.
Ganguly said it's still not over for one of India's best match winners Yuvraj Singh who was overlooked for the upcoming Australia series.
"Yes, yes he can make a comeback if he fights. why not, nothing is over till it's actually over."
Ganguly, a co-owner in Indian Super League football side ATK, is mighty impressed with the face-lift given to Salt Lake Stadium and hoped to beautify Eden Gardens as well.
"We need such stadium in West Bengal. I'm mighty impressed with Yuva Bharati, we will also beautify Eden Gardens," the Cricket Association of Bengal president said about the stadium that will host the final of the Under-17 World Cup on October 28.
"I've not yet seen the stadium from inside. But having seen from the photos, it's looking fabulous. Yes yes I will come (for the final). I'm an ambassador. It's a great event," he said about the U-17 World Cup.
Ganguly is particularly excited because Salt Lake Stadium is the home venue of ATK, the two-time defending ISL champions. ATK will use the facilities during their upcoming ISL season that will begin after the U-17 World Cup.
"We will play ISL there. I'm sure we will enjoy there. I'm really happy that the stadium has been given a face-lift. I've grown up seeing the stadium. Leander and I would go to SAI to train there before making my India debut. Stadium looked the same then. But they (West Bengal government) have done a remarkable job," he said.