There is no reason to fear signing conflict of interest agreement, says Ganguly
'The BCCI's move to make cricket a clean affair should be taken in the right spirit'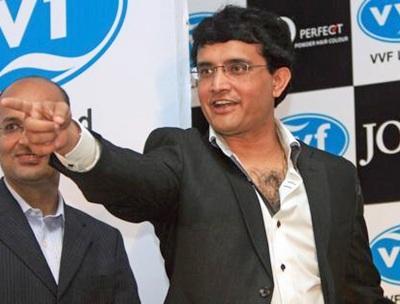 Asserting that there is no reason to fear signing the 'conflict of agreement' understanding, former India captain Sourav Ganguly says the Board of Control for Cricket in India's move to make cricket a clean affair should be taken in the right spirit.
After former president Narayanaswami Srinivasan was allowed to buy an Indian Premier League franchise which later became controversial, the new BCCI regime is taking all necessary steps to improve its image.
Ganguly, who was named in the BCCI's advisory committee along with Sachin Tendulkar and VVS Laxman, backed its clean-up act, saying: "They (BCCI) have extended to everyone who is associated with cricket and I don't see a problem with it because it is just a declaration that you give to the board.
"I really don't keep a track as to who is signed by whom. It will really be difficult for me to say anything on this. And if there is anything to it then I am sure BCCI will deal with it."
© Copyright 2021 PTI. All rights reserved. Republication or redistribution of PTI content, including by framing or similar means, is expressly prohibited without the prior written consent.