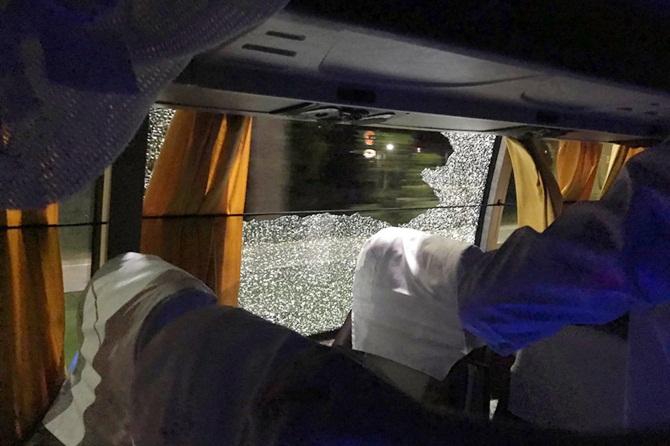 Four people have been arrested in connection with the stone throwing incident at the Australian cricket team bus after the second T20I of the three-match series that took place in Guwahati earlier this week.
A rock was thrown at the Australian team bus as they returned to the team hotel from the Barsapara Cricket Stadium following their eight-wicket win on October 10.
"Four people have been arrested in connection with the attack on Australian cricket team's bus in Guwahati," said Assam director general of police (DGP) Mukesh Sahay on Sunday.
Assam Chief Minister Sarbananda Sonowal had earlier directed the DGP to arrest the culprits to the earliest.
Australian opener Aaron Finch has earlier tweeted a picture of a broken window saying, "Pretty scary having a rock thrown through the team bus window on the way back to the hotel!!"
The rock, believed to be roughly the size of a cricket ball, was thrown at a window on the right-hand side of the bus, while it was returning from the stadium.
It should be noted that no injuries were caused to any of the players or the support staff.
IMAGE: Australia opening batsman Aaron Finch's picture of the shattered window.
Photograph: @aaronfinch5/Twitter