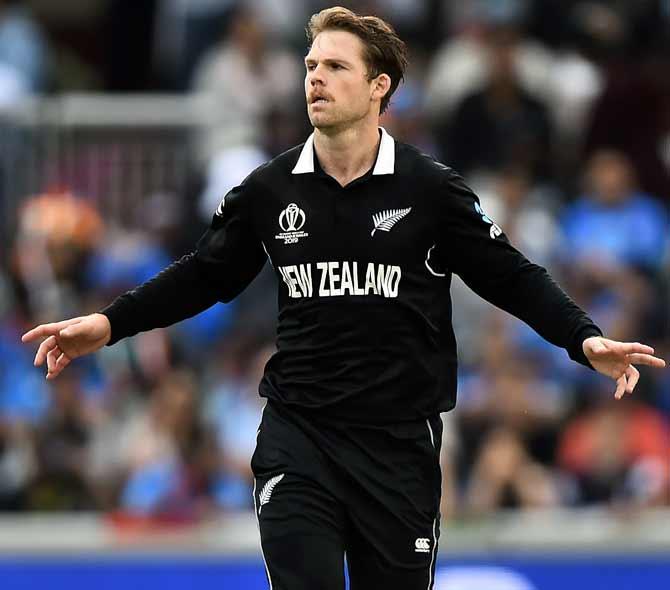 Pacer Lockie Ferguson has returned from injury in the New Zealand XI to play against England in two T20 warm-up games.
The Auckland Aces fast-bowler has been cleared fit to play after fracturing his right thumb in Sri Lanka last month and will join Blackcaps teammates Tim Seifert and Colin Munro in the 12-man squad.
Munro will captain the side which features a mix of emerging talent and proven performers in the T20 arena. After a six week lay-off, Ferguson said he couldn't wait to get back on the field.
"The thumb has healed well and I'm looking forward to having a hit-out at Lincoln. While it's obviously frustrating to be side-lined, it's actually been good to take some time to freshen up and be able to return with plenty of motivation and energy," Ferguson said.
"It's the beginning of a really big summer of cricket and it's exciting to be starting it against a quality England side," he added.
The New Zealand XI will take on England in two T20 warm-ups at Bert Sutcliffe Oval on October 27 and 29.
New Zealand XI T20 squad: Colin Munro (c), Katene Clarke, Josh Clarkson, Blake Coburn, Anton Devcich, Lockie Ferguson, Jake Gibson, Brett Hampton, Anaru Kitchen, Christian Leopard, Tim Seifert (wk), Anurag Verma.
England's Root refuses to be 'eaten up' by younger T20 talents
Red-ball cricket remains Joe Root's priority but England's Test captain is not just going to let upcoming talents shove him out of the Twenty20 squad, the 28-year-old has said.
Root is not a muscular power-hitter and many wonder if he is cut out for the game's shorTest format even though he has a decent average of 35.72 with a 126-plus strike rate in the 32 Twenty20 internationals he has played.
England have rested Root, their top scorer in the final of the 2016 World T20, for next month's five-match Twenty20 series in New Zealand, while naming the uncapped strokemaker Tom Banton.
"For me to get into the T20 side, it will mean that I have to keep getting better," Root told British media.
"If someone like Tom Banton comes in and sets the world alight, I've got to try to force him out in the limited opportunities I get to play.
"If that happens, it raises the standard of English cricket in that format. That's the food chain that cricket is sometimes. You have to be at the top of it otherwise you get swept away and eaten up."
Under him, England will also play two Tests in New Zealand later in November and Root said playing all three formats would make him a better batsman.
"I know how important it is that Test cricket is my main focus," said Root, part of England's maiden 50-over World Cup winning team.
"But as long as the other formats aren't a distraction or taking away from what I can give to the Test team, I'll always look to improve my game and put myself in as many situations and scenarios which I think will long-term help me as a player."
Mumbai Ranji player Abhishek Nayar retires
Veteran Mumbai all-rounder Abhishek Nayar has retired from all forms of cricket.
"I'm absolutely satisfied... there are so many cricketers out there who would want to be in the position I am today. I can only be grateful and thankful to have had the opportunity to play for this long... absolutely no regrets...I'm a happy man," Nayar told PTI on Wednesday.
Nayar represented India in only three ODIs but his record as a first-class player is impeccable.
Known as the Mumbai team's crisis man for his penchant to bail the side out of difficult situations, the 36-year-old has played 103 first-class games, the bulk of them for Mumbai, and scored 5749 runs while taking 173 wickets.
Nayar, during his illustrious career, won many games for domestic heavyweights Mumbai during a career spanning a decade and a half.