Former Australia cricket team captain Mark Taylor has said that next week's rescheduled first Test against India would allow the nation's grieving cricketers to start moving on from Phillip Hughes's shock passing.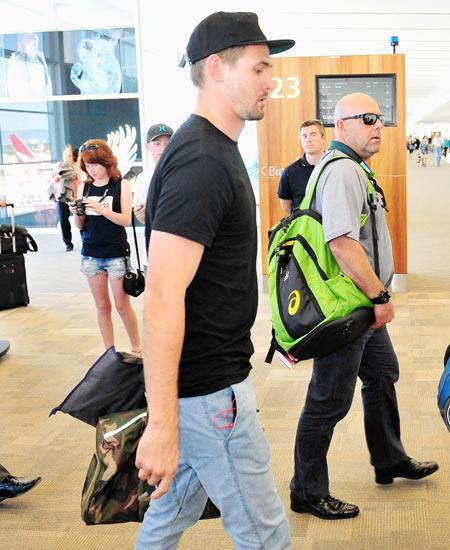 The entire Australian Test team, led by captain, Michael Clarke, paid their final respects to Hughes at the opener's emotional funeral service in Macksville on Wednesday.
Hughes passed away last Thursday after being struck by a bouncer in a first class match.
After a week of uncertainty following the batsman's passing, Cricket Australia on Monday announced that the first Test of summer would be played in Adelaide from Tuesday.
Taylor said before Wednesday's service that it would be a chance for the players in particular to move on from this, adding that he also believes it's going to be difficult for them to move on and until they start playing cricket again they won't actually move on.
So Taylor said that he thinks it would be part of the healing process when the Australian squad does play in Adelaide next Tuesday.
Most of the squad was expected to spend Wednesday night in Coffs Harbour, 50 kilometers north of Macksville on the NSW mid north coast, before assembling to begin preparations for the Adelaide Test.
Image: Australia's Kane Richardson (left) and coach Darren Lehmann arrive at the Adelaide Airport on Thursday
Photograph: David Mariuz/Getty Images