Insisting that restoring the BCCI's image was his first priority, newly-elected BCCI president Jagmohan Dalmiya has called for a proper conduct of next
months's Indian Premier League (IPL) that had been subject to controversy in the wake of the spot-fixing scandal.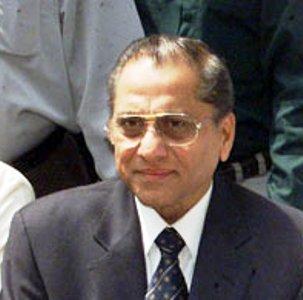 "My first priority is to ensure that the image of the BCCI is restored.
"We would have to make certain that the IPL which would be commencing shortly is conducted in a proper way," Dalmiya said in his first official statement after making a stunning comeback as the BCCI's chief.
Indian Cricket had been put to shame after the spot-fixing scandal broke out in May 2013 during the sixth edition of the IPL.
This upcoming edition of IPL will commence in Kolkata on April 8.
Dalmiya also wished the India cricket team all the best in their title defence in the ongoing World Cup in Australia and New Zealand.
"I would want to wish the Indian team all the very best and I sincerely hope that the team would continue to perform well in the World Cup," he said.