Shastri paid ₹ 1.20 cr for three months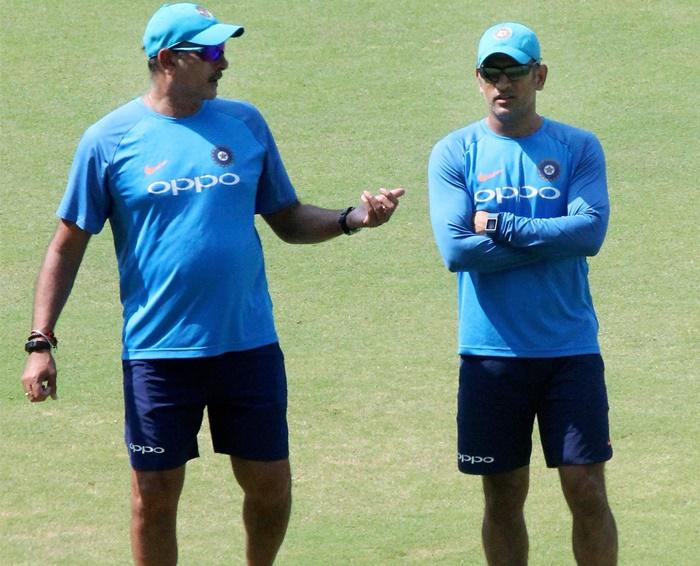 IMAGE: Indian team coach Ravi Shastri with Mahendra Singh Dhoni. Photograph: PTI.
Chief coach Ravi Shastri was paid a little over ₹ 1.20 crore for his services during the first three months of his new tenure with the Indian cricket team.
Shastri was back as the chief coach in July this year and has since been paid Rs 1,20,87,187 for a three-month period between 18th July to 18th October, according to the Board of Control for Cricket in India website.
Former skipper Mahendra Singh Dhoni was paid ₹ 57,88,373 (₹ 57.88 lakh) as a share of gross revenue from the international tournaments held outside India.
In what would be a good news for those who play domestic cricket for Delhi, the BCCI reimbursed Ranji Trophy and Vijay Hazare Trophy match fee to the tune of of ₹ 69, 35,141 and ₹ 56,79,641 respectively.