- 'Terror and T20 cannot go together and there can be no give and take on this issue as it involves the sentiments of the people who are deeply hurt with terrorists attack on Pathankot airbase in which two Himachal soldiers were killed.'
- 'The BCCI is playing with the sentiments of the families of the martyrs and ex-servicemen.'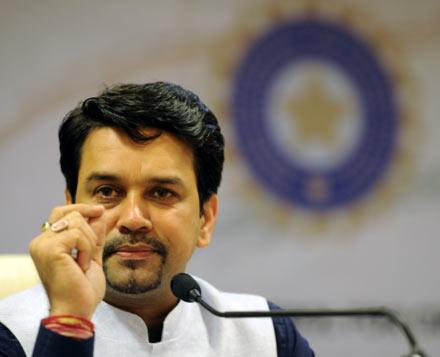 Uncertainty refused to die down over the fate of the high-profile match between India and Pakistan in the upcoming World Twenty20 as the ex-servicemen league's state chief on Thursday vehemently protested against hosting of the game in Dharamsala, saying the 'matter is non-negotiable'.

"Terror and T20 cannot go together and there can be no give and take on this issue as it involves the sentiments of the people who are deeply hurt with terrorists attack on Pathankot airbase in which two Himachal soldiers were killed," ex-servicemen league's state chief Maj Vijay Singh Mankotia (retd) told reporters in Shimla.

Mankotia, a former Congress minister and now chairman of the Himachal State Tourism Development Board, categorically said it would be a 'do or die battle' and ex-servicemen would not let the match happen at a venue which is a few meters from the Shaheed Samarak.

Mankotia's comments come a day after Himachal Pradesh Chief Minister Virbhadra Singh advised Board of Control for Cricket in India secretary Anurag Thakur to sort out the issue of holding the March 19 game with families of martyrs and ex-servicemen.

Meanwhile, Thakur said he is hopeful of the Himachal Pradesh government giving the go ahead for the match following a meeting with the chief minister.

Asking the BCCI to either cancel the match or change the venue, Mankotia said the ex-servicemen league would meet on March 10 to chalk out the future course of action.

Singh had earlier expressed inability to provide security for the marquee clash in the wake of objections raised by the Kangra-based families of martyrs and ex-servicemen, who consider hosting Pakistan as an 'insult' to the soldiers who lost their lives in Pathankot airbase terror attack in January.

Mankotia termed 'ridiculous' the claims of Thakur that sport is being given a political colour.

"Politics is there in BCCI. That is why Justice Lodha Committee has said that the BCCI should be taken out of the clutches of politics and politicians," he added.

"Moreover it is not the question of only spectators coming to watch the match. The BCCI is more worried about the betting and speculative market over cricket where crores of rupees have been pumped in. Dharamsala stadium has a capacity of over 22000 and tickets are being sold in black. It is all about money and nothing else," he said.

He said the BCCI had been sending emissaries to the families of martyrs and it is actually an insult to them when they are offered money out of income from the match.

"The BCCI is playing with the sentiments of the families of the martyrs and ex-servicemen," he said.
IMAGE: BCCI secretary Anurag Thakur.
Photograph: BCCI