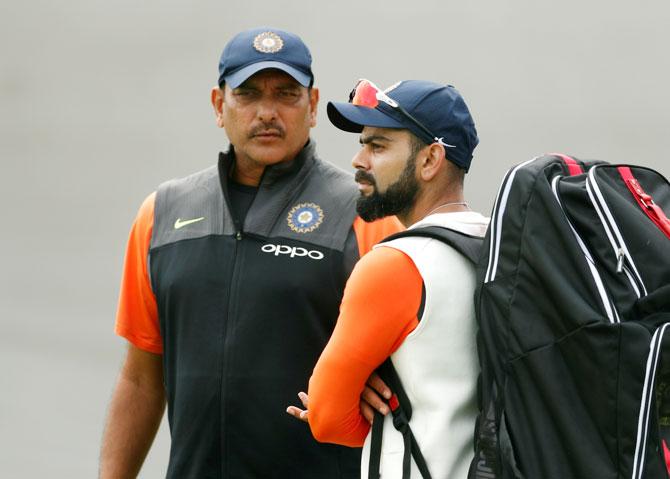 India would be driven by the desire to shed the poor travellers' tag, while England would be desperate to arrest the recent slide at home when the two teams clash in a five-match Test series, starting in Edgbaston, Birmingham, on Wednesday.
England will be playing their 1000th Test and it will be up to World No.1 India to spoil the home team's party.
India last won a Test series in England in 2007 under Rahul Dravid, and it will be no easy task ahead of the Virat Kohli-led side to replicate that feat.
Under Mahendra Singh Dhoni, India failed in 2011 and 2014, losing by heavy 4-0 and 3-1 margins, respectively. In fact, India have only won six out of the 57 matches played on English soil.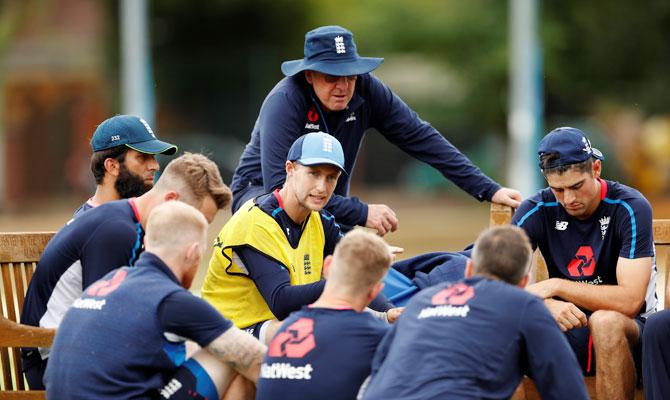 England's Test form coming into this series is also a cause of concern.
Since September 2017, England have only won one out of nine Tests played against Australia, New Zealand and Pakistan.
They have been beaten twice in their last five home Tests by West Indies and Pakistan, with the pace attack of both the touring sides exploiting the weaknesses in a batting line-up heavily dependent on Root, Jonny Bairstow and seasoned opener Alastair Cook.
The visitors, meanwhile, will be buoyed by the fact that three out of their six wins here have come since 2002. India's assistant coach Sanjay Bangar was part of the Test squad, led by Sourav Ganguly, that won at Leeds.
Wicket-keeper Dinesh Karthik was part of the 2007 series-winning squad. Skipper Virat Kohli and Ishant Sharma toured here in 2011 and 2014 and seven other players in the current side have also featured during that last trip.
But India's record at Edgbaston is exceptionally poor with five losses in six Tests here stretching back to 1967.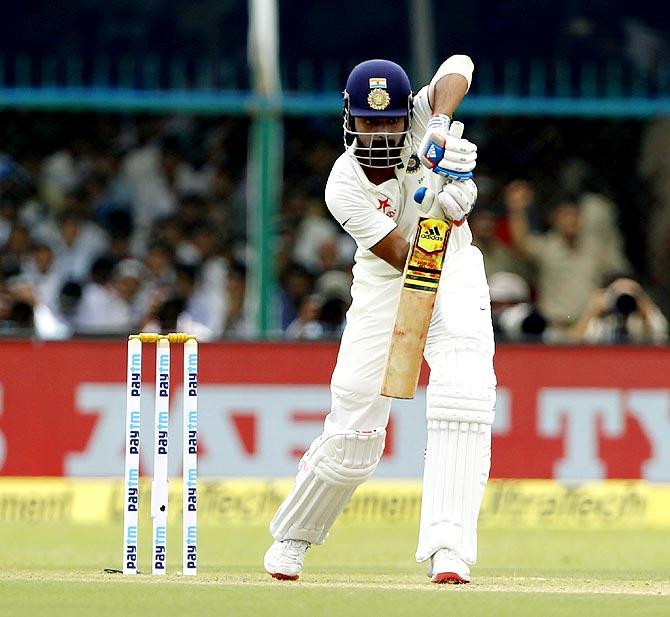 The visitors must pick an optimal Playing XI and avoid the mistakes made on their previous overseas trip to South Africa. There, the team management had backed an in-form Rohit Sharma over Ajinkya Rahane.
This time around, an in-form KL Rahul is bidding for a spot. Both Kohli and coach Ravi Shastri have maintained that as third-choice opener, Rahul must wait for his chance. But the fit-again batsman's fine form might just compel them to include him in the team.
Rahul scored a fluent 58 in the first innings against Essex followed by a second innings 36 not out off 64 balls in the warm-ups.
In contrast, Shikhar Dhawan faced a total of four balls in two innings and scored 2. Four years ago, the left-hander was unable to come to terms with the moving Duke ball and scored 122 runs in three Tests before being dropped.
Cheteshwar Pujara's form is a worry too.
He is yet to get a half-century in this first-class summer and managed only 172 runs in six matches at 14.33 for Yorkshire. He scored a mere 35 against Afghanistan in Bengaluru and in the practice game at Chelmsford, he managed 1 and 23.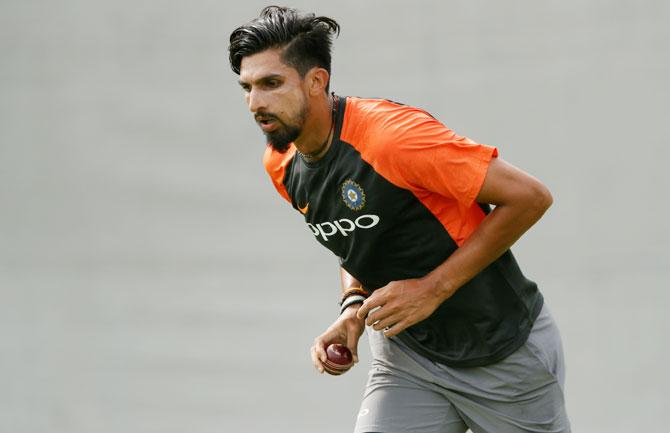 In 2014 too, Pujara had endured a poor series scoring 222 runs in five matches at 22.20. It didn't grab much attention because of Kohli's own struggles (134 runs in 10 innings in 2014) as well.
For India to win the series this time around both batsmen will have to turn a corner in form and application. While the team management is singing praises for Pujara, it is believed that Rahul could bat at number three, if the Dhawan-Vijay opening combination is retained.
In bowling, with R Ashwin and Ishant Sharma also having county experience, the general feeling is that this Indian squad is better prepared to face the English challenge this time around.
India's other selection conundrum pertains to Ashwin, and the number of spinners will define the visitors' bowling strategy in this first Test. The heat wave seems to be over and there is a chill in the Birmingham air.
The city has received heavy rainfall from Saturday through Tuesday, and the outfield was quite wet on Monday.
But the ground should be dry enough at toss time on match day.
However, the pitch isn't a dry one and there is an underlying hint of moisture beneath the surface.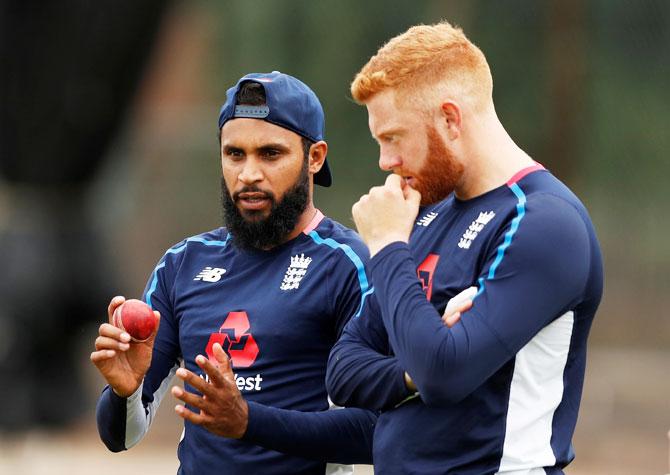 The ground staff heavily watered the outfield and rain has further allowed moisture to be retained. On Monday, the ground staff were seen using a pitch comb to brush up the fine green grass.
It should mean that Kohli will pick only one spinner and in terms of seniority and experience, Ashwin is expected to make the cut ahead of Kuldeep Yadav, with Ravindra Jadeja relegated to a third choice.
On Monday, the two were seen practising on an adjacent wicket to the match strip. Three pacers, Hardik Pandya and Ashwin should also allow for a deeper batting line-up.
England continue to prepare for the eventuality of Kuldeep playing in the first Test. Unlike in the ODIs, their current top order -- barring Joe Root -- hasn't faced the left-arm spinner and they are wary of the surprise factor.
It remains to be seen if Adil Rashid, whose selection has sparked massive debate, will make the cut ahead of Moeen Ali, who picked up 19 wickets against India in 2014. Essex pacer Jamie Porter could be in line for a debut if England decide to field an all-pace attack.
Teams:
India: Virat Kohli (c), Shikhar Dhawan, Murali Vijay, KL Rahul, Cheteshwar Pujara, Ajinkya Rahane, Dinesh Karthik (wk), Rishabh Pant, Karun Nair, Hardik Pandya, R Ashwin, Ravindra Jadeja, Kuldeep Yadav, Ishant Sharma, Umesh Yadav, Shardul Thakur, Mohammed Shami, Jasprit Bumrah.
England: Joe Root (c), Alastair Cook, Keaton Jennings, Jonny Bairstow, Jos Buttler, Ben Stokes, Dawid Malan, Moeen Ali, Adil Rashid, Jamie Porter, Sam Curran, James Anderson, Stuart Broad.
Match starts at: 3.30 pm IST.