England and Wales Cricket Board (ECB) chairman Giles Clarke on Friday paid tribute to former Indian Test captain Mansur Ali Khan Pataudi, who died after a prolonged illness in New Delhi, saying the 'Nawab' will be remembered as one of India's greatest captains ever.
The ninth Nawab of Pataudi, who breathed his last on Thursday, was educated in England and captained Oxford University and Sussex, besides playing for India in 46 Test matches between 1961 and 1975.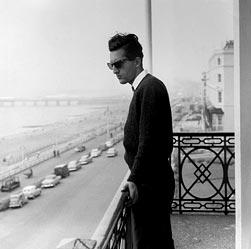 "The Nawab was a very talented batsman and fine cricketer who will be remembered as one of India's greatest ever captains and he also made a significant contribution to the game as an administrator," Giles said.
- Share your favourite Pataudi memory
"He will be much missed in cricketing circles both in this country and in India and we send our sympathies and condolences to his family," the chairman added.
The Nawab's father -- the 8th Nawab, Iftikhar Ali Khan -- represented both England and India in Tests. And the family name lives on in the form of the Pataudi Trophy, which is currently held  by England as winners of the recent Test series against India.
Also read:
- Tiger Pataudi was the Great Seducer of his time
- Tiger Pataudi, a truly heroic cricketer!
- When Pataudi orchestrated a hold-up of the Indian team
Photograph: Getty Images